Tom Hardy, full name Edward Thomas Hardy, is a British actor known for his striking good looks, eccentric personality, and cerebral performances in cult films as well as mainstream blockbusters.
He is a thriller and action movie specialist who has appeared in everything from Peaky Blinders to The Dark Knight Rises.
We will take you through the life of the Inception super star Tom Hardy. Enjoy our article here!
Tom Hardy Profile Summary
Name
Tom Hardy
Birth Date
15 September 1977
Birth Place
Hammersmith, London
Age
45 Years Old
Height
Feet & Inches: 5'9''
Centimeter: 175cm
Meter: 1.75m
Weight
Kilograms: 76kg
Pounds: 167Lbs
Net Worth
$55 million
Profession
Actor, Producer
School
Tower House School, Richmond Drama School, Drama Centre London
Father
Edward Hardy
Mother
Anne
Marital Status
Divorced
Ex-Wives
Sarah Ward, Charlotte Riley
Children
Louis
Nationality
British
Who is Tom Hardy?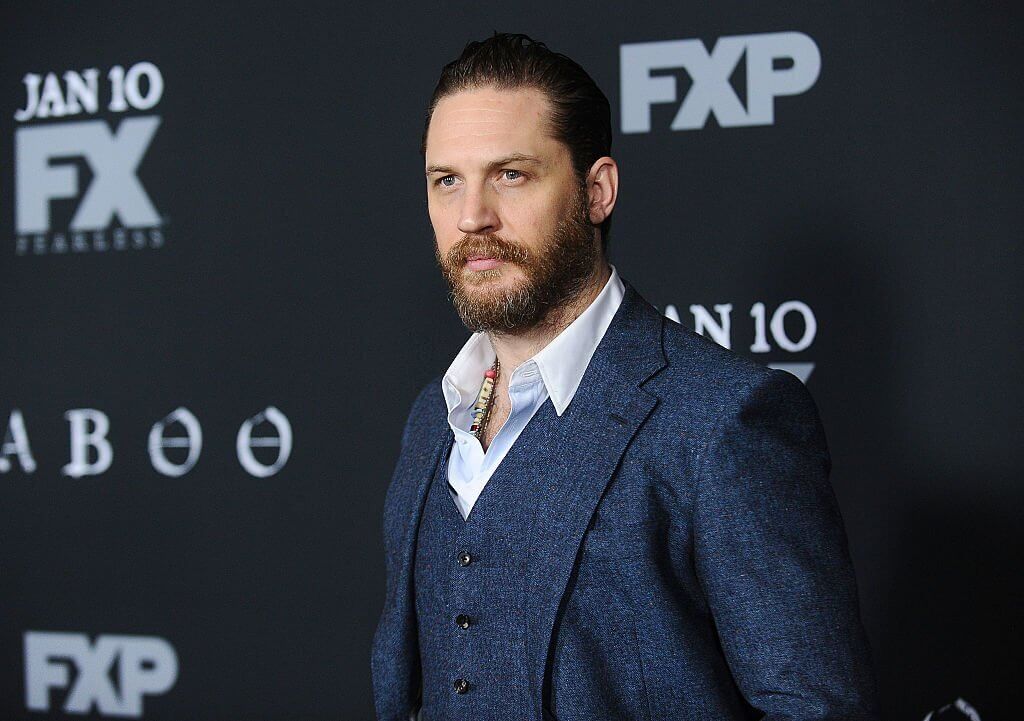 Tom Hardy is a British actor and producer best known for his powerful roles in films such as 'Mad Max: Fury Road,' 'Inception,' and 'The Revenant.'
He discovered his passion for acting as a child, but his drug and alcohol addiction kept him from pursuing his dreams for several years.
Despite this, he enrolled in two acting schools, only to be expelled from one and leave the other to compete in a supermodel competition. He eventually got into acting.
Hardy has never looked back since his debut TV show, 'Band of Brothers,' and debut film, 'Black Hawk Down.'
Even as he battled his drug addiction through rehabilitation, he remained committed to acting and emerged as one of the most exciting actors of his generation.
He landed a number of notable roles, including leading roles in films, television series, and stage plays.
He has starred in a string of successful films and TV series in recent years, to the point where he did five films in a single year in 2015.
He is completely dedicated to his craft and completely immerses himself in the character he plays. He once starved himself to play a heroin-addicted character.
Later that year, he piled on some extra kilos for the role of a heavyweight boxer in a film that was eventually dropped.
Early Life of Tom Hardy
Edward Thomas Hardy was born on September 15, 1977, in Hammersmith, London, to Anne, an Irish artist and painter, and Edward Hardy, a novelist and writer.
He attended Tower House School, Reed's School, and Duff Miller Sixth Form College before discovering and pursuing his passion for acting at Richmond Drama School. In September 1998, he joined Drama Centre London.
He struggled with drug addiction, alcoholism, and delinquency from his adolescence until his early youth.
Tom Hardy Career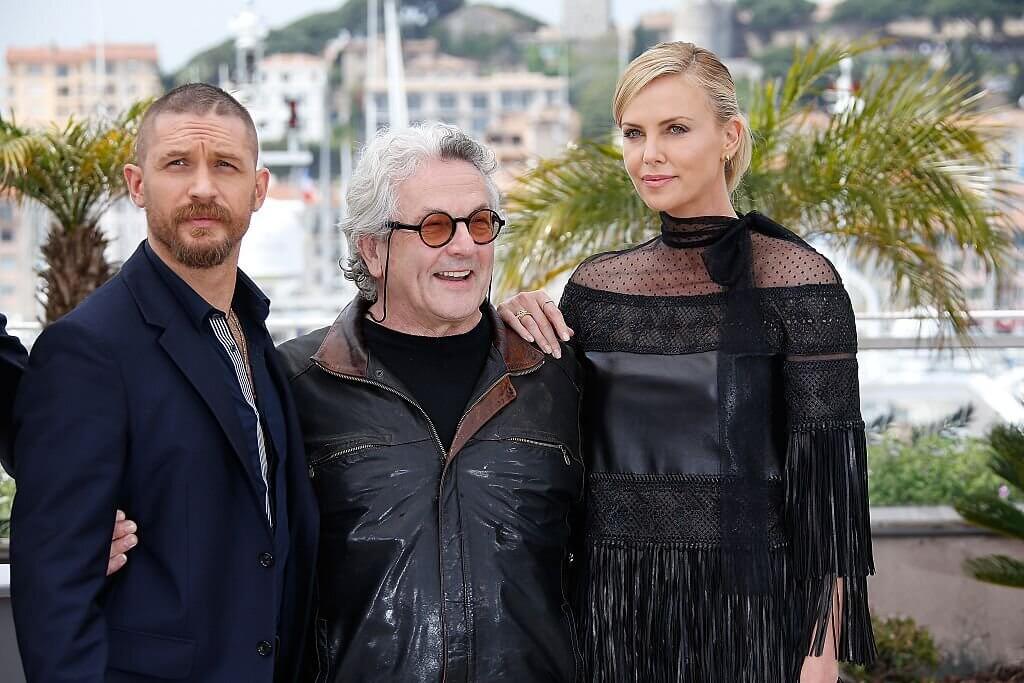 Despite his turbulent childhood, Tom Hardy won The Big Breakfast's 'Find Me a Supermodel' competition in 1998, at the age of 21.
In 2001, he made his television debut with Steven Spielberg's war series 'Band of Brothers.' A few months later, he was cast in Ridley Scott's war thriller 'Black Hawk Down.'
Although his performance was praised by critics, military officials and other groups criticized the film.
He starred in 'Star Trek: Nemesis,' a science fiction film in 2002 in which he played Praetor Shinzon, the leader of the Reman warriors.
In 2003, he directed the psychological thriller 'dot the I' and soon after, he traveled to Morocco to film 'Simon: An English Legionnaire,' about a young Englishman during the French-Algerian conflict.
In the same year, he worked on the UK horror film 'LD 50 Lethal Dose.'
He played Skank in the London production of 'In Arabia We'd All Be Kings' in 2003. His performance was praised by critics and dubbed "remarkable."
In 2005, he appeared in the BBC miniseries 'The Virgin Queen,' playing Robert Dudley, Elizabeth I's childhood friend. He appeared in BBC Four's 'A for Andromeda,' a remake of a 1961 TV series, in 2006.
He played Stuart Shorter, a homeless man who has been subjected to years of abuse, in BBC Two's 'Stuart: A Life Backwards' in 2007.
In the British crime thriller 'WZ,' he played a drug-addicted rapist in 2008. In the same year, he played Handsome Bob, a closeted gay member of The Wild Bunch, in the British-American crime comedy film 'RocknRolla.'
In 2009, he gained 19 kg for the role of Bronson/Peterson in the film 'Bronson,' based on the true story of prisoner Charles Bronson.
In June 2009, he appeared as a gangster in the Sky One drama 'The Take.' He appeared as Heathcliff in ITV's 'Wuthering Heights' in August.
Likewise, several diverse characters which demanded different looks, appearances and styles.
2015: A year of many
In 2015, he was cast in five films. He first appeared in 'Child 44,' playing Leo Demidov, a Soviet secret police agent. The film was both critically and commercially unsuccessful, but his performance was praised.
Critics praised his performance as Max Rockatansky in his next film, 'Mad Max: Fury Road,' released in 2015. The film was a huge box office success.
His third film in 2015 was the crime thriller 'Legend,' in which he played the dual roles of gangsters the Kray brothers. 'The Revenant,' an American semi-biographical film, was his fourth film in 2015.
In 2017, he appeared in the BBC One TV series 'Taboo,' created by Steven Knight, Hardy, and his father Edward. The story was written by Hardy. He also made an appearance in the 2018 film 'Venom.'
Hardy served as an executive producer on the three-part BBC/FX miniseries A Christmas Carol in 2019. Hardy appeared in Josh Trank's Al Capone biopic Capone in 2020.
He is also set to play Antarctic explorer, Sir Ernest Shackleton, in a biopic produced by the same people who made Taboo.
Hardy's production company Hardy Son & Baker is also producing the Shackleton film, which will cover one of the most harrowing survival stories in exploration history.
Achievements and Awards
In 2003, Tom Hardy received the London Evening Standard Theatre Award for Outstanding Newcomer for his performances in the plays "Blood" and "In Arabia We'd All Be Kings."
For his performance in 'In Arabia We'd All Be Kings,' he received a Laurence Olivier Award nomination for Most Promising Newcomer in 2004.
His performance in the Sky One television series 'The Take' earned him a Best Actor nomination at the 2009 Crime Thriller Awards. He received a Scream Award in 2010 and a BAFTA Rising Star Award in 2011 for his work on 'Inception.'
He won Best Actor at the British Independent Film Awards in 2015 for his dual role in 'Legend.' In 2016, he was nominated for an Academy Award for Best Supporting Actor for his work in 'The Revenant.'
Tom also won a Critics' Choice Movie Award for Best Actor for 'Mad Max: Fury Road' that year.
Tom Hardy Personal Life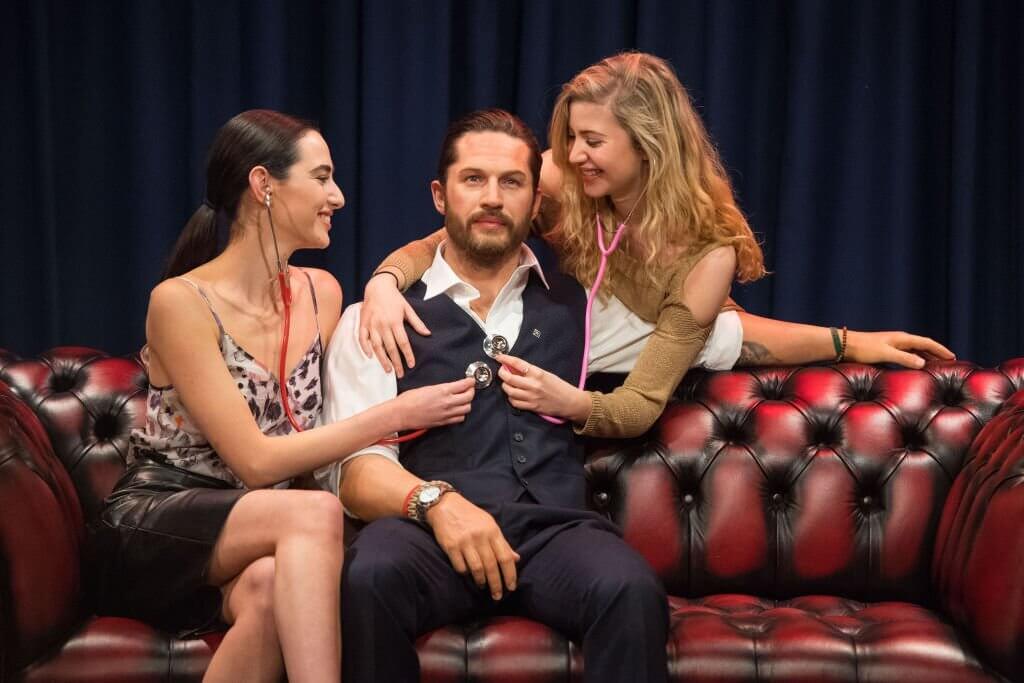 Tom Hardy married producer Sarah Ward in 1999. They divorced in 2004 due to his drug addiction issues, after which he entered a rehab facility.
He was in a relationship with actress Linda Park in 2003-04 and lived with her for a year.
With his ex-girlfriend Rachael Speed, he has a son named Louis. They divorced in 2009, after four years of marriage.
In July 2014, he married actress Charlotte Riley. Their first child was born in October of 2015.
Also Read: Shahar Isaac Actor Biography, Wiki, Age, Height, Net Worth, Spouse
Tom Hardy Net Worth
Tom Hardy's net worth is estimated to be $55 million as of 2022. While Hardy's acting career has the greatest impact on his net worth, his production company and real estate investments also have an impact.
In 2021 his estimated approximate net worth was $53 Million.
Tom Hardy's income is derived majorly from his production company, Hardy Son & Baker, which he co-founded in 2012 with his friend, Dean Baker.
Hardy's production company has produced the documentary Poaching Wars, as well as the TV series Taboo and A Christmas Carol.
His annual approximate estimated salary is $2 million. Hardy and his wife Charlotte Riley used to live in Wandsworth, South West London. It was reportedly worth close to £1 million.
Tom's hands are full of movies and he has a huge fan following. Wealth might not be even a focus for him anymore, as it it growing at its pace.
Also Read: Devan Long Actor Biography
Physical Appearance
Tom Hardy's height is 5 feet and 9 inches which is equal to 175 centimeters or 1.75 m and his weight is 76 kg which is equal to 167.5 lbs.
He has a 45-inch chest, a 34-inch waist, and 16-inch biceps. His eyes are blue, and his hair is dark brown.
Tom is very famous for his rough and tough looks and deep bass voice. He has many followers for many of his unique features.
Hope you enjoyed this article. Share your honest feedback as we look up to it for inspiration and improvement.
Let us meet again with another personality. Keep up your reading habit.
Next Read: Tom Brittney Actor Biography