The novelty of YouTube sure has worn off but its popularity and usage are increasing enormously day by day. The trend of being a full-time YouTuber is literally at its peak.
And it's not gonna come down any sooner. People are making a huge amount of money and fame as YouTubers.
However, it takes a huge amount of dedication and passion to manifest the vision into reality to acquire fame and wealth.
One such personality is Tommy Unold. He is a famous and very talented YouTuber.
Tommy Unold is another well-known TikTok user who rose to stardom for his videos featuring humorous questions from the public.
In this article, we are going to read about Tommy Unold's life story including his career and personal life.
So without any further delay let's get right into his biography.
Tommy Unold Profile Summary
Name
Tommy Unold
Birth Date
1 June 2001
Birth Place
Michigan, United States
Age
21 Years Old
Height
5 Feet 11 Inches
Net Worth
$1 Million
Profession
You Tuber, Tik Toker
Sibling
Ally
Marital Status
Dating
Girlfriend
Sarah Grayson
Nationality
American
Who is Tommy Unold?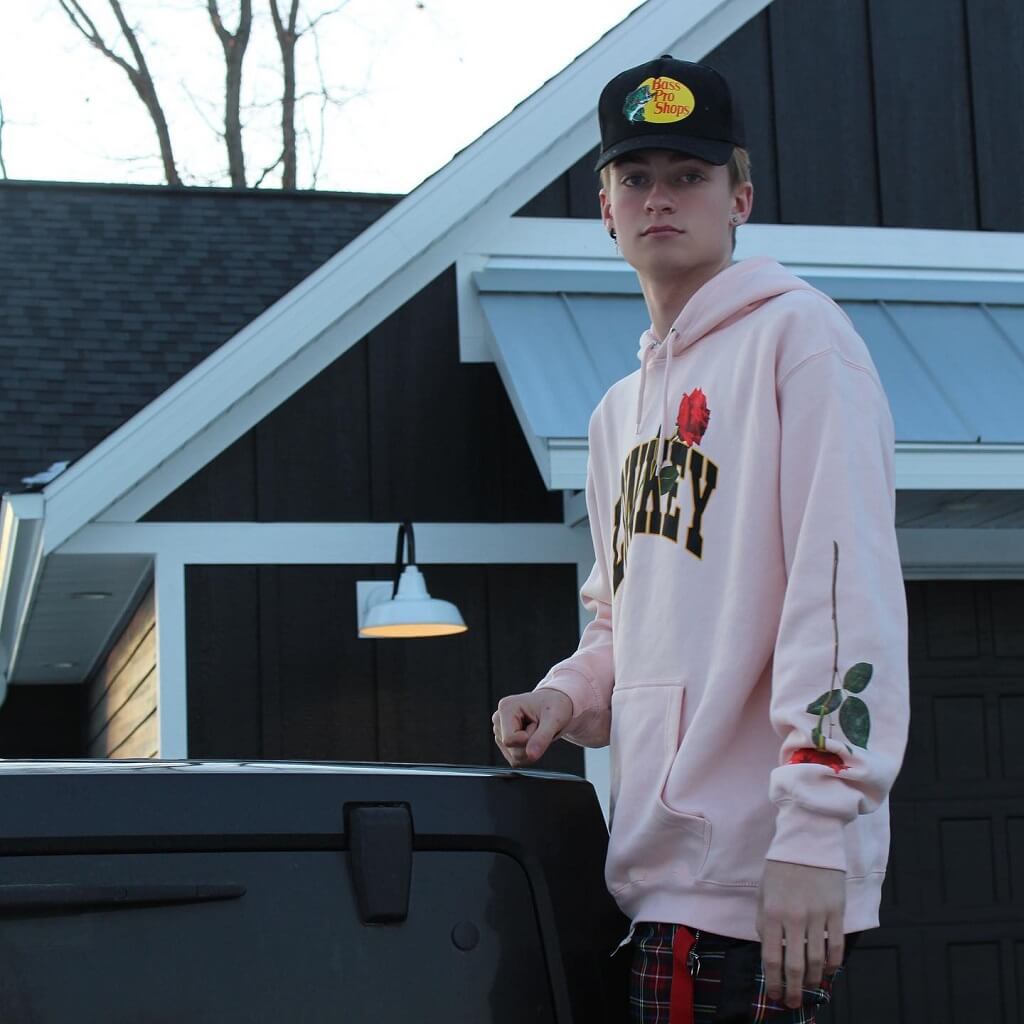 Tommy Unold is YouTuber, social media influencer, and TikTok celebrity from the United States. He gained notoriety due to his amusing videos on TikTok, where as of 2022 he had 11.4 million followers.
He poses amusing questions to random people in his TikTok videos, which has helped him amass millions of followers.
Unold has 198K followers on Twitch, where he also broadcasts video content.
He joined YouTube in May 2019 and is active there as well. Tommy's YouTube channel has 441K subscribers and 62 million total views across all of his videos.
Early Life of Tommy Unold
Tommy Unold was born on 1st June 2001 and is 21 years of age as of 2022. Tommy was born and raised in Michigan, United States.
Talking about his parents, there's no information available as of now. Neither Tommy has shared anything regarding his parents on social media platforms.
However, we will share his parents' information if we happen to receive any.
Tommy's family includes a younger sister named Ally, besides his parents, who were born in Los Angeles, California, United States.
Tommy's sister Ally frequently appears in his Instagram postings and TikTok videos. In some of his TikTok videos, his mother also makes appearances.
He received his education at a regional high school in Michigan. According to some sources, he was a highly skilled basketball player in high school.
On his Instagram, he frequently posted images wearing a sporting uniform. He currently attends a university.
His university's information isn't yet public, though. As soon as we locate it, we will update it.
Tommy Unold Career
Tommy finished his education and participated in Mattawan High School basketball before turning to content creation.
Tommy performed in a version of the TV show Get Smart that was staged at his school. Then, in May 2019, he started a YouTube account and joined more social media sites.
When he posted a compilation video to TikTok in November 2021 and posed the question to girls, it received 18 million views.
He started his TikTok journey with humorous interview videos that quickly went viral and assisted him in garnering a sizable view count and followers.
Tommy frequently does interviews with other TikTokers to increase views. He is a well-known Twitch streamer and frequently hosts group conversations with other social media stars.
Tommy publishes jokes, vlogs, challenges, and humorous videos on his YouTube account. He plans to enter the modeling business as his next career move.
Instagram
Tommy Unold is a well-known Instagram star who rose to fame by posting pictures with motivational captions and reels to his account.
He is well-known on Instagram, the world's most popular platform for sharing photos and videos, and he was well known for his stellar Instagram performance.
His Instagram handle, @tommyunold, has more than 380K Followers as of 2022.
Tommy Unold Personal Life
It is challenging to determine who Tommy is dating because his Instagram account shows him hanging out with numerous girls.
There are allegations that Sarah Grayson and Tommy Unold are dating. Although they appear to be in love in several of their photos together, there is yet no concrete evidence of this.
However, without Tommy confirming anything about his personal life it will be absurd to make any assumptions.
Also Read: Milos Guzel Tik Tok Star Biography
Tommy Unold Net Worth
Tommy Unold estimated net worth is $1 million approximately as of the year 2022. His income is from a variety of sources, but social media is his main source of income.
Tommy has made a significant sum of money from his affiliation with various social media accounts.
He charges a reasonable sum for sponsorship, but it also relies on the quality of the sponsorship and the size of his fan base (followers).
In addition, his net worth is not included in this if he owns any private businesses.
Additionally, we looked up their social media accounts and attempted to use the internet to determine their net worth. Therefore, the accuracy of this data cannot be verified.
Also Read: Mabel Chee Tik Tok Star Biography
Physical Appearance
Tommy is a fitness enthusiast who loves to work out every day, takes excellent care of his body, and his physique turns people's heads.
He is 5 feet 11 inches tall (180cm or 1.80m) which answers a common question from his admirers and followers.
Tommy Unold is 69 kg or 152 lbs in weight, with Dark Brown Hair and Blue Eyes.
Thank you for reading this article about Tommy Unold. We hope you enjoyed reading this article.
Please share your valuable insights about this article in the below comment section.
Next Read: Zack Lugo Tik Tok Star Biography