Who is Ty Olsson?
Ty Olsson is an actor belonging to Canada. He is popular for playing the role of Benny Lafitte in Supernatural.
He rose to further fame by portraying the character of a real-life victim of 9/11 named Mark Bingham in the television movie A and E named Flight 93, and Ord in PBS Kids Series Dragon Tales that was an animated series.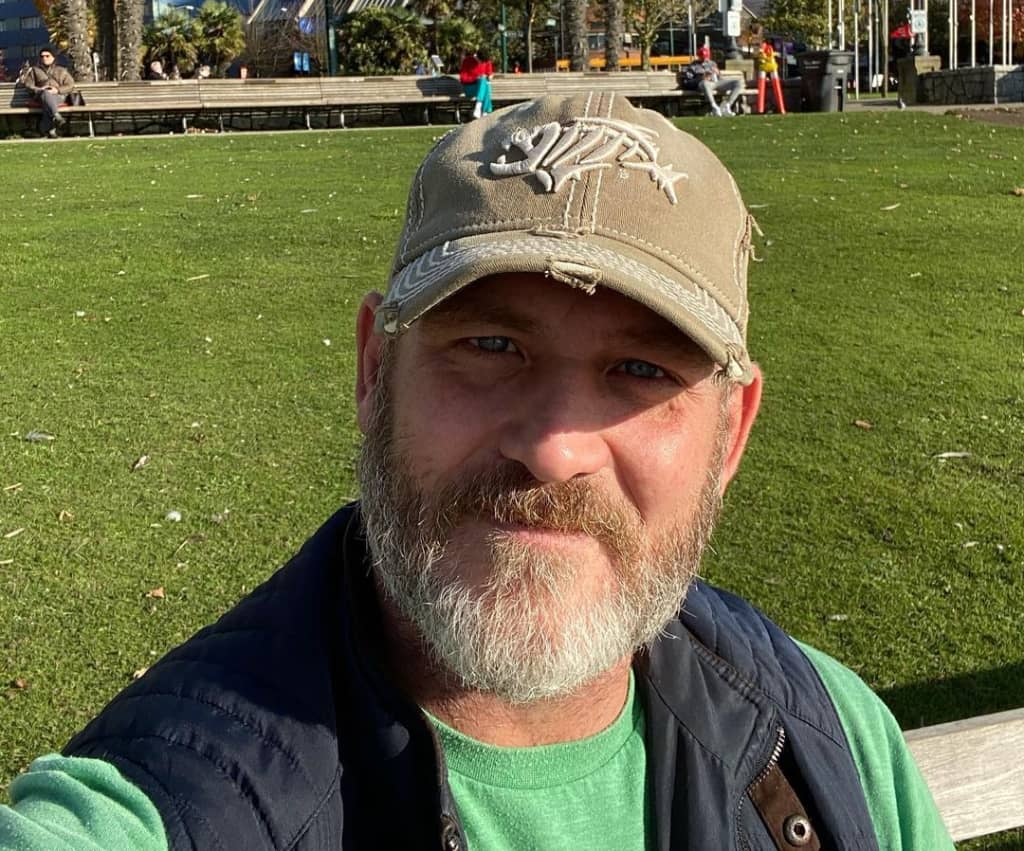 Early Life of Ty Olsson
Ty Olsson was born on January 28, 1974. He was born in Halifax, Nova Scotia in Canada. Currently, he is 48 years old. He spent his childhood in Ottawa, Ontario.
If talking about the educational life of Ty Olsson, he attended Canterbury High School. He was also admitted to an art school located in Ottawa where he received a specialization in music, dance, and drama.
Along with specialization in all these sectors, he continued his acting study at Studio 58.
If looking for the family background of Olsson, the details are under search as nothing significant has come to surface about his early life.
How he entered into acting and how he used to spend his life before being an actor all these questions still need their answers.
Ty Olsson Career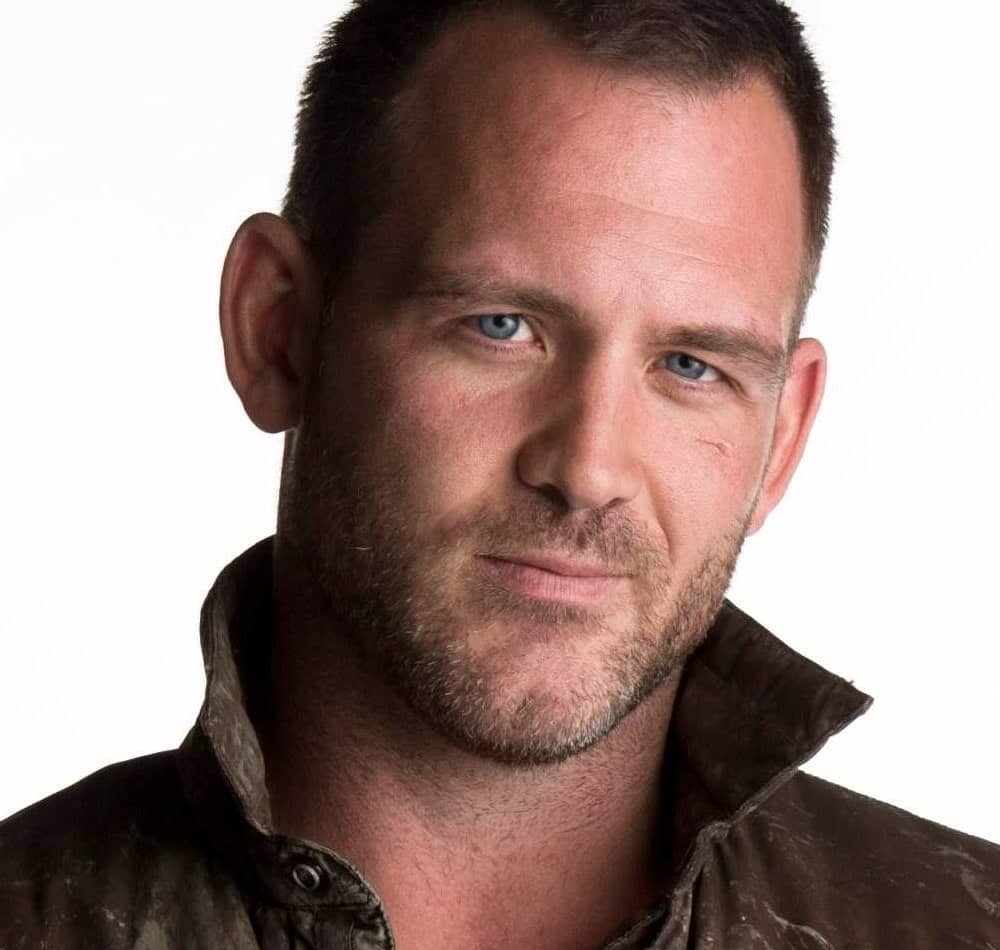 Ty Olsson has been present in the acting industry of Canada since 1988 and working till now.
He began his career with a supporting role in several films and television shows. He has also provided services as a voice artist and got famous after providing his voice for Herry in the hit television series of Canada that was Class of Titans.
Ty Olsson rose to further fame after providing his voice for Kyle the older brother of Lans in the YTV animated series Being Ian.
His other works include Galactica, and Battlestar, in the shoes of Rollie Crane in Defying Gravity and in Christmas Caper along with Shannen Doherty in the year 2007.
Rise to Stardom
Ty Olsson rose to worldwide fame by portraying the life of a victim of 9/11 in the A and E television film Flight 93. The name of the victim was Mark Bingham.
Ty stepped in the role of Deputy Andy on Eureka but after two appearances Kavan Smith took his place.
One of the other noticeable roles of Olsson's include playing the character of Benny on the Season 8 of Supernatural. Benny was a vampire in the show. When it comes to filmography then Ty Olsson has already proved himself a big star doing many films.
His first film was in the year 1999 named Lake Placid in the role of State Trooper. The next film was How to Kill Your Neighbour's Dog. In 2000 he was seen in the film Valentine as Jack.
The year 2002 has been quite busy for TY Olsson as he has been seen in four different films. These films are Lone Hero, Ignition, Stark Raving Mad, and Mobile Suit Gundam: Char's Counter back.
The same was the case in the year 2003 as the films in which he acted in the mentioned year were X2, Agent Cody Banks, Dreamcatcher, Willard, G.I. Joe: Ninja Battles, and G.I. Joe: Ninja Battles.
Post Popularity
Several films are remaining that should also be told to you. These films include Miracle, The Chronicles of Riddick, Walking Tall, Elektra Missing in America, Ark, Chaos, Just Friends, and The Scores.
From Elektra to Just Friends all these films were done in the same year 2005.
If talking about 2006, the films in Ty acted were Deck the Halls, Firewall, and RV, and the films of next year were Married Life, Aliens vs. Predator: Requiem, Married Life, and Christmas Caper.
Chaos Theory, and The Day the Earth Stood Still these films were done in the year 2008 while only one film was signed by Olsson in the next year 2009 which was 2012.
He was seen acting in Rise of the Planets of the Ape and The Twilight Saga: Breaking Dawn part 1 and Breaking Dawn part 2 in 2012. He was portraying the character of Phil in these two films.
He was seen as Vic in the film Borealis in 2013 and Cut Bank and Godzilla were done by him in the year 2014. Another film of the same year was Cut Bank.
Ty After 2015
From 2015-to 2017 the films in which Ty Olsson showed his acting was The Shack, War for the Planet of Apes, Just the Way You Are, and S.W.AT. Under Siege.
His last film till now was Gumshoes. Olsson stepped into the character of Buddy Griss in this film in the year 2018.
His latest television show was Big Sky acting as George in the Episode: Unfinished Business of it in 2020.
Ty Olsson has been witnessed in video games too. These video games are Homeworld 3, Dead Rising 4, and Dragon Tales: Dragon Seek.
Next Read: Who is actress Anna-Maria Sieklucka?
Ty Olsson Personal Life
Ty Olsson was married to Leanna Nash but unfortunately, the couple separated in 2012 and the year of their marriage is under search.
The couple is blessed with two daughters Mackenzie and Dagan. At all, he is living his personal life nicely and incredibly.
Also Read: Who is Canadian-American actor Nathan Fillion?
Ty Olsson Net Worth
Ty Olsson is one of the richest actors of modern time. For his acting, he was nominated in the category of Best Actor and won the award for Best Supporting Performance by a Male in a Television Movie.
Olsson's calculated net worth is $1.5 million.
I hope you loved reading the biography of actor Ty Olsson.
Please share your valuable feedback and opinion with us, regarding this article. We would be thankful to you for this.
Next Read: Who is Canadian Actor Cameron Bright?