Vadhir Derbez (born on 18 February 1991) is a famous Mexican actor who has worked for Televisa, Univision, Warner Brothers, Netflix, TV Azteca, and Telemundo.
In this article, we will read everything about Vadhir Derbez's age, height, weight, parents, wife, boyfriend, children, nationality, net worth, ethnicity, and facts.
Who is Vadhir Derbez?
Vadhir Derbez is a famous Mexican actor who has worked for Televisa, Univision, Warner Brothers, Netflix, TV Azteca, and Telemundo. He is also better known as Vadhir Derbez.
He is also starting his career as a singer internationally. He is known to be the son of actor Eugenio Derbez.
He started acting in his early childhood years and made one of his first television appearances in a 2001 episode of the Mexican series Mujer, Casos de la Vida Real.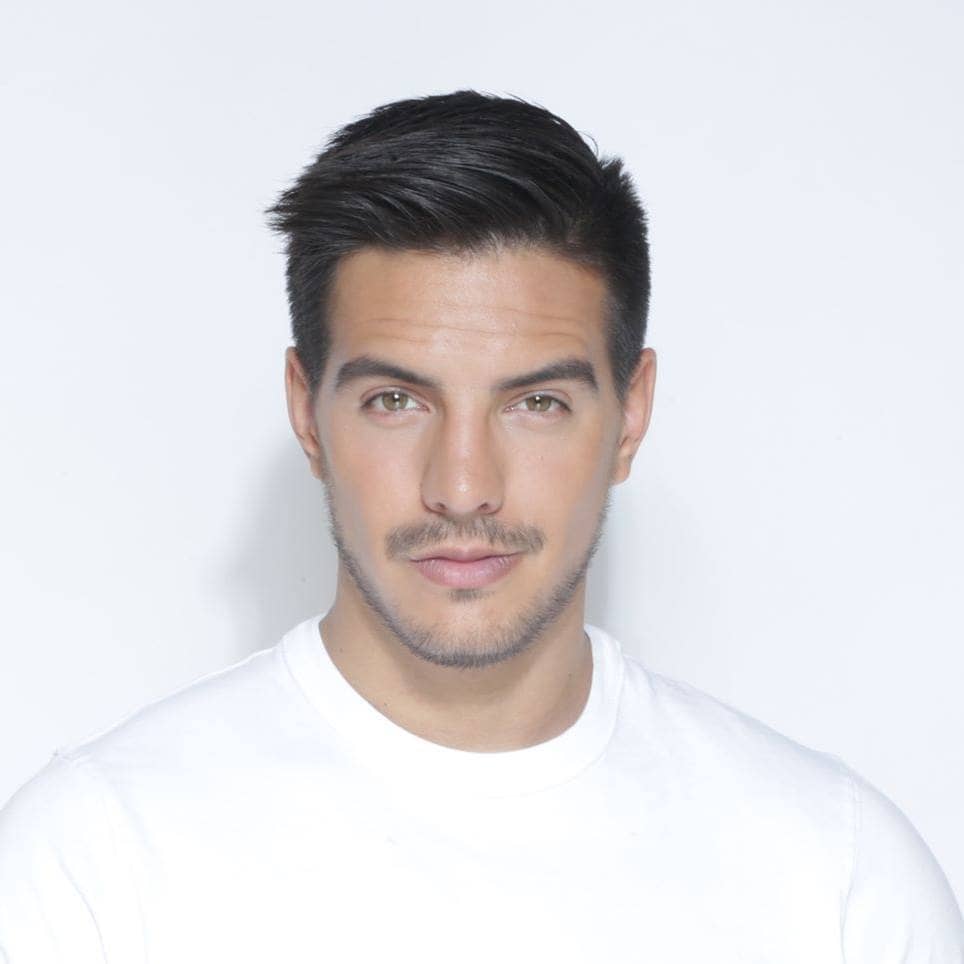 Early Life of Vadhir Derbez
Vadhir Derbez was born on 18 February 1991 in New Mexico, United States. Currently, he is 32 years old as of 2023.
Vadhir began is the son of comedian Eugenio Derbez and Silvana Prince. He is the half-brother of actress Aislinn Derbez, actor José Eduardo Derbez and Aitana Derbez. His grandmother is actress Silvia Derbez.
He studied at the military school Culver Academies for 4 years, where he practiced Equestrianism. He rode in Barack Obama's Inaugural Parade in Washington D.C. in 2009.
Vadhir Derbez Career
Vadhir began his acting career in 1997 at age six on the program "Derbez en Cuando", where he participated in the sketches "Tatiana y En Familia con Chabelo" (2000), and "Diseñador do ambos sexos" (2001).
He earned his first featured part in the novela (soap opera) "Cómplices Al Rescate" (2002).
"La familia P. Luche" (2002) was his next involved work, followed by "De pocas, pocas pulgas" (2003), "Par de ases" (2004), "Mujer, Casos de la Vida Real" (2004).
In 2006 he was on the famous program "Vecinos" as a recurring character Marco López Pérez for a total of 36 episodes.
Derbez participated in Univision's first reality dance competition, "Mira Quien Baila" (2010), and was the winner of the show's first season.
He acted in the famous series Gossip Girl: Acapulco (2013) as Maximiliano 'Max' Zaga, one of the protagonists, alongside Alexis Ayala, José María Torre, and Isabella Camil.
In 2016, Vadhir played the role of "César Suárez", the psychopathic son of a drug lord in the soap opera "La Querida del Centauro", a production of Sony Pictures, Teleset.
In collaboration with Telemundo, the show was aired in the United States, Mexico, and South America.
In the same year, the actor played a lead role in the first series shared amongst TV Azteca and Televisa Blim, "Entre correr y vivir", based on the lives of Ricardo and Pedro Rodríguez.
This show was filmed on the racecourse of Mexico City and in it, Vadhir played the role of the race pilot Rodrigo Hernández.
In 2019, he won the first season of ¿Quién es la máscara? As Camaleon.
Entering the international market, the actor obtained a role on the Netflix series, Sense8 (2016) alongside Miguel Ángel Silvestre and Alfonso Herrera.
Theatre
The actor made his theater debut playing Tom Sawyer, the lead role in "Las Aventuras de Tom Sawyer"(2004), an adaption of the story by Mark Twain.
In 2013 he took part in the musical "Grease", playing 3 different roles (Tacho, Kiko, and Danny Sucko) during this time.
Afterward, he earned a lead part in the Broadway musical "Rock of Ages" (2014), playing the role of Jerry, along with the actress and singer Dulce Maria.
He then played a lead role in Grease (2017) once more on "Musical USA" making rounds in a few cities in the United States.
Film
Vadhir earned his first part on the big screen giving voice to the character "Chuletas" in the film "Imaginum"(2005).
But it wasn't until 2015 that the actor debuted on the silver screen again, appearing in the action film Ladrones, alongside Fernando Colunga, Eduardo Yáñez, Jessica Lindsay, and Miguel Varoni.
In 2016, he obtained his first lead role in the film "El tamaño si importa", directed by Rafa Lara. The next year he was in the film 3 Idiots, an adaptation of the popular Bollywood film 3 Idiots.
After his success in Mexico, he made his Hollywood debut in the film "How to Be a Latin Lover"(2017), alongside Salma Hayek, Eugenio Derbez, Rob Lowe, and Raquel Welch. Kristen Bell and Omar Chaparro.
In May 2019, Vadhir played the role of "Beto" in "Dulce Familia".
Music
Derbez made his music debut with his first EP, "Vadhir Derbez" released 2 September 2016. It featured two singles: "Te Olvidé" and "Me Haces Sentir". "Me Haces Sentir" was later re-released on 14 February 2017 with the live version included.
His musical and cinematic career briefly overlapped his song "Al Final" which was released under the soundtrack of "3 Idiotas" on 7 March 2017, a movie which he was also featured on April 27, 2017, Derbez released his fourth single, "Latin Lover".
After almost two years, Vadhir released his next single "Mala" on 5 April 2019 and has announced that his last song "Toda La Banda" was released in June 2019.
Vadhir Derbez Personal Life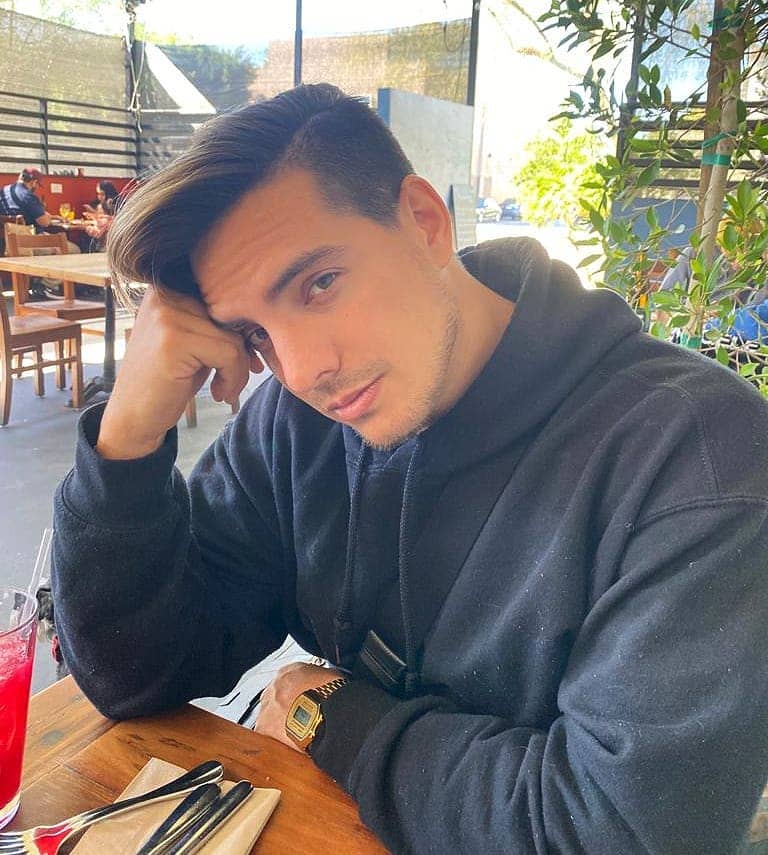 Vadhir Derbez is unmarried. Like most celebrities, Vadhir Derbez tries to keep his personal and love life private, so check back often as we will continue to update this page with new dating news and rumors.
He had at least 2 relationships previously. Vadhir Derbez has not been previously engaged.
Vadhir Derbez has been in relationships with Fabiola Guajardo (2016) and Jass Reyes (2012 – 2013). We are currently in process of looking up information on the previous dates and hookups.
Online rumors of Vadhir Derbezs's dating past may vary. While it's relatively simple to find out who's dating Vadhir Derbez, it's harder to keep track of all his flings, hookups, and breakups.
It's even harder to keep every celebrity dating page and relationship timeline up to date.
Also Read: Who is actress Nanci Chambers?
Vadhir Derbez Net Worth
Vadhir Derbez has a net worth of $6 million USD.
Vadhir collected most of his earnings from his Yeezy sneakers while he had exaggerated over the years about the size of his business
The money he pulled in from his profession was real–enough to rank as one of the biggest celebrity cashouts of all time.
His Basic income source is mostly from being a successful Actor. In addition to his massive social media following actor
Also Read: Who is actress Anna-Maria Sieklucka?
Social Media Presence
These days, social media platforms can be a very powerful tool that can help people secure major opportunities.
The importance of this isn't lost on Vadhir and he is very active on Instagram. He's also built up a large following in the process on different platforms.
The Vadhir Derbez YouTube channel started in 2007 and is based in Mexico.
Till that time, he has uploaded more than 70 videos on his channel which has gained him over a million subscribers.
The Bottom Line
In his facet as a musician, the one belonging to the Derbez dynasty explored various musical genres. It was finally the urban and reggaeton where he felt most comfortable.
Even Vadhir sang in English in the song Where you at in collaboration with the exponents Ekin and Roxy.
Last year he released one of his biggest hits so far, Good luck. The single was accompanied by the voices of Yera and Mario Bautista.
A couple of months ago he shared the songs, Moon, next to Ir Sais, and I confess duet with Ximena Sariñana.
Currently, Vadhir added more than 185 thousand monthly listeners on the Spotify platform.
Next Read: Who is John Bishop's Wife Melanie Bishop?