Venus Williams is an American tennis player and one of the only 4 females in the open era who have won 5 or more Wimbledon singles titles. She has won 4 Olympic golds, three in doubles and one in singles.
She is the sister of Serena Williams, another renowned tennis player. Serena, she had won the most number of Olympic gold medals than any other woman athlete.
After facing a tough childhood, Venus has now become an all-time champion in professional tennis. You are going to enjoy this much and may even get inspired.
Venus Williams' story is one of toughness and great determination.
Venus Williams Profile Summary
Name
Venus Williams
Birth Place
17 June 1980
Age
California, United State
Height
Feet & Inches: 6'1''
Centimeter: 185cm
Meter: 1.85m
Weight
Kilograms: 74kg
Pounds: 163Lbs
Net Worth
$31.84 million
Profession
Tennis Player
Father
Richard Williams
Sibling
Serena
Marital Status
Single
Ex-Boyfriend
Elio Pis, Cuban, Hank Kuehne
Nationality
American
Who is Venus Williams?
An iconic player in the field of women tennis, Venus Williams is a name to reckon with. Her excellence at the game is prominent from the fact that she bagged herself numerous victories and titles.
Venus Williams also went on to become the first African American to rank herself at the World No 1 position.
Seven Grand Slam titles, four Olympic Gold medals, thirteen women's doubles and two mixed doubles title old Venus Williams was blessed with exceptional talent for the game since young. Starting early, Williams turned professional at the age of fourteen and rest as they are history.
Game after game, she polished her skills and her prowess in the game to bring out the excellence in her.
It is her agility around the net, explosive hitting capability, and exceptional serve that has made Williams a top-notch player.
She holds the record for the fastest serve struck by a woman in a main draw event.
For her outstanding contribution to the game of tennis, she has been ranked amongst the '30 Legends of Women's Tennis: Past, Present and Future' by Times. She has also managed herself a position in the Forbes Top 100 Celebrity list.
Interestingly, other than being an ace tennis pro, Williams is an exceptional entrepreneur as well.
Early Life of Venus Williams
Venus Ebony Starr Williams was born on June 17, 1980 is an American professional tennis player who is 42 years old as of 2022. Born in California, Williams was one of the 5 daughters of her parents.
Her father, Richard Williams, introduced her and her sister Serena to tennis and they played on public courts of Los Angeles. Later, they moved to Florida, and joined the tennis academy of Rick Macci.
During the tournaments, the sisters had to face a lot of racial prejudice, due to which their father stopped sending them to national junior tournaments. Another reason was that he wanted them to concentrate more on their studies.
In 1995, he pulled out his daughters from the academy, and gave them coaching at home through tennis related videos and books.
Venus Williams Career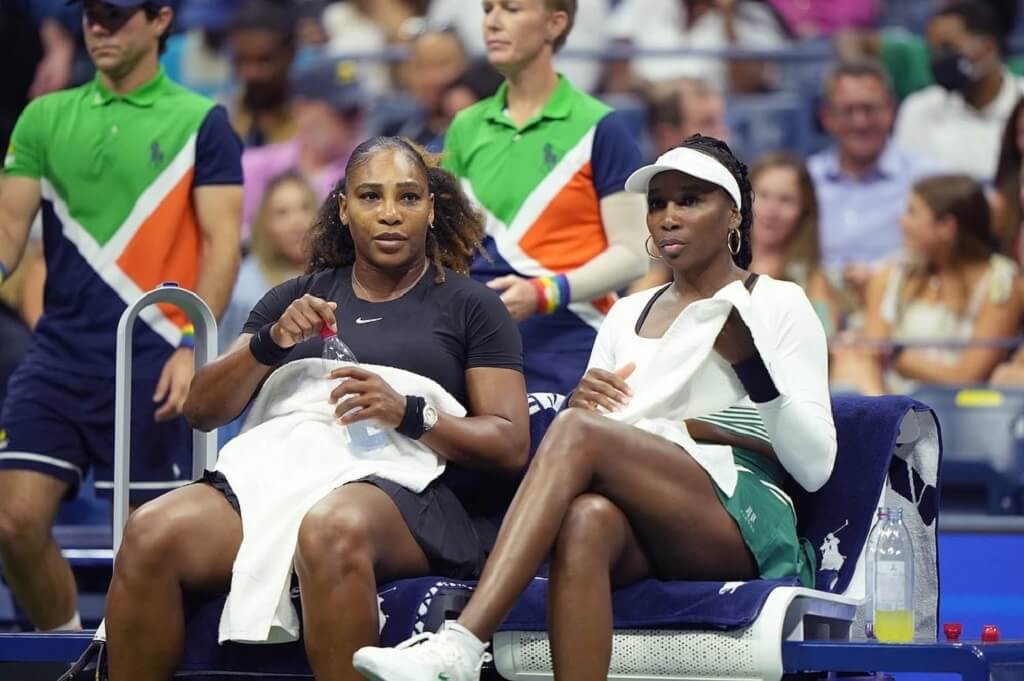 Venus played her first official match at the age of 14. Although she lost the match, she was up a set and a service break against Arantxa Sanchez Vicario.
In 1995, the player played three tournaments but unfortunately lost all and beat World No 18 Amy Frazier to reach the quarterfinals.
In 1997, she tasted glory for the first time in the Tier tournaments, where she managed to reach the quarterfinals of three out of the five contests.
During the year's Grand Slams, she lost in the first round of Wimbledon, but in the French Open, she managed to reach the second round, and in the Australian Open, she reached the quarterfinals.
It was in the US Open that the player had her most successful season as she managed to reach the finals but lost the match to Martina Hingis.
However, due to her outstanding performance that season, Williams climbed to 2nd position in the ATP world rankings.
This was the first time Venus Williams appeared in the world rankings. Her first single title win in the 1997 IGA Tennis Classic played in Oklahoma City, and she outplayed a world record holder, Joannette Kruger.
During the 1998 Grand Slams, Venus managed to reach the quarterfinals of four Grand Slam tournaments. Her prowess for the game won her the World No 5 ranking that year.
Her career highlights
She has a total of 44 career titles in her kitty, out of which are seven Grand Slam victories and four Olympic Gold Medals. Venus is the only woman since Helen Wilis Moody to win a gold medal in both the singles and doubles games.
She made her first Grand Slam appearance in the year 1997 at the French Open.
The same year, she became the first unseeded player to reach a Grand Slam final, when she set up a title clash in the US open against Martina Hingis.
In February 2002, she became the first African-American woman to become World No. 1 since the computer rankings began in 1975.
Same year, she became the first ever siblings to rank Top 2 at same time with Serena.
She has played against her sister 24 times, out of which she won 10 times. They played against each other in eight Grand Slam singles final and alongside each other in thirteen Grand Slam women's doubles.
She played a pioneering role in equalizing the prize money for men and women in the Wimbledon and French Open.
Interestingly, she became the first woman to benefit from the equalization of prize money.
Venus Williams' awards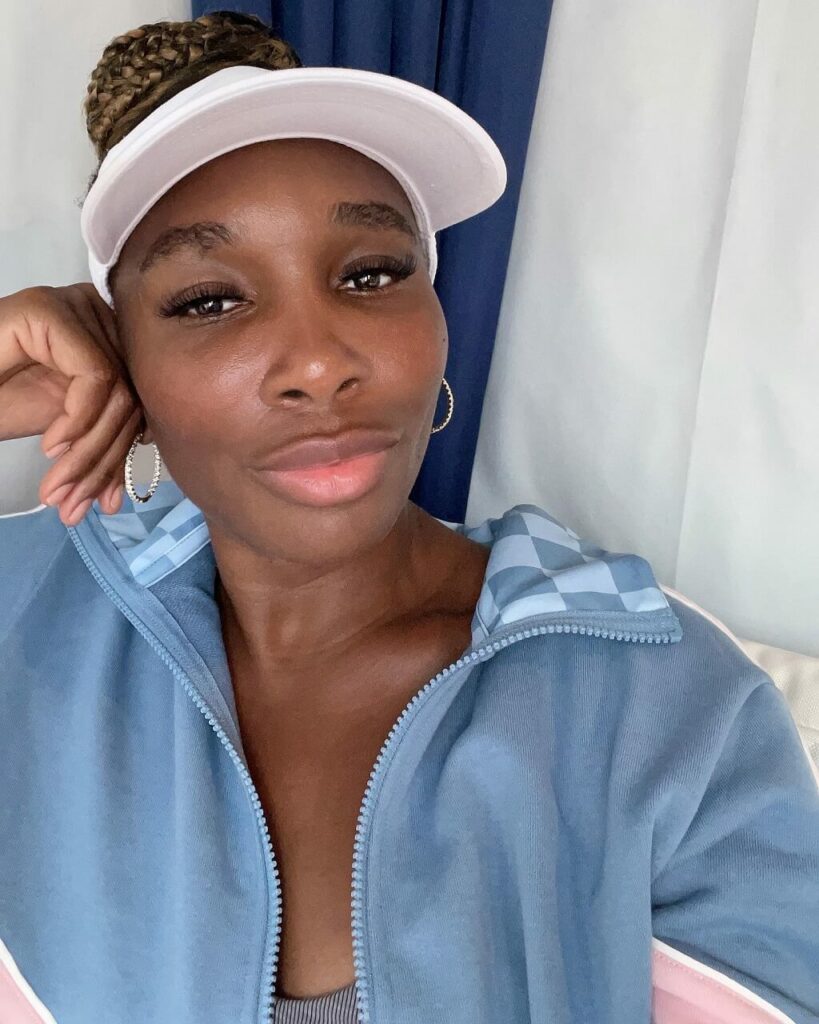 Here is a list of some of Williams' awards since she debuted in the tennis world:
1995 – Sports Image Foundation Award for conducting tennis clinics in low-income areas
1997- WTA Newcomer of the Year and September's Olympic Committee Female Athlete
1998 – Tennis Magazine's Most Improved Player
2001 – Best Female Tennis Player ESPY Award, EMMA Best Sport, Personality Award and Forbes The Celebrity 100
2006 – Best Female Tennis Player ESPY Award, BET's Best Female Athlete of the Year, Harris Poll Top 10 Favorite Female Sports Star, and Forbes The Celebrity 100
2009 – WTA doubles team of the year, and WTA Fan Favorite Doubles Team of the Year
2016 – Sports Illustrated Fashionable 50 Athletes and Nielsen Most Marketable Athletes in the U.S. (No. 6)
2017- ESPN WTA Player of the Year and Nielsen Most Marketable Athletes in the US
2019 – Sports Illustrated Fashionable 50 Athletes
Venus Williams' other business ventures
Williams is the chief executive officer of her interior design firm V Starr Interiors, located in Jupiter, Florida.
Her company designed the set of the Tavis Smiley Show on the Public Broadcasting Service, the Olympic athletes' apartments as part of New York City's failed bid to host the 2012 Summer Olympics, and residences and businesses in the Palm Beach, Florida area.
In 2001, Williams was named among the 30 most powerful women in America by the Ladies Home Journal.
In 2007, Williams teamed with retailer Steve & Barry's to launch her own fashion line, EleVen. "I love fashion and the idea that I am using my design education to actually create clothing and footwear that I will wear on and off the tennis court is a dream come true for me"
Williams's line debuted during the 2012 New York fashion week. It was modeled by athletes rather than models, as Williams chose to feature the type of people for whom the line was designed.
She also wears outfits from her fashion line on the tennis court. In June 2009, Williams was named 77th in the Top 100 Most Powerful Celebrities list compiled by Forbes magazine.
In August 2009, Williams and her sister Serena became minority owners of the Miami Dolphins. This made the sisters the first African-American women to obtain ownership in an NFL franchise.
In late June 2010, Williams released her first book, Come to Win; On How Sports Can Help You Top Your Profession, which she cowrote with Kelly E. Carter.
To promote the book, she embarked on a nationwide tour and appeared on several talk shows, including The Early Show and Good Morning America.
The book reached the top five on The New York Times Best Seller List.
Venus Williams Personal Life
Venus previously dated Elio Pis in 2012. Up until 2015, she had relationships with the Cuban model.
Before that, she spent three years in a committed relationship with Hank Kuehne, which lasted until 2010. Hank, a professional golfer from the United States, saw Venus compete at Wimbledon in 2007.
Up to December 2019, the seven-time Grand Slam champion was dating Nicholas Hammond. Sources claim that the two have been dating for two years.
Currently, Venus Williams is single as of 2022 and is working to have a successful career ending.
Also Read: Rain Spencer Actress Biography
What is Venus Williams's Net Worth?
Venus Williams has only received prize money up to this point in 2023, totaling $41.89 million. She now ranks second among all WTA players in terms of earnings, only behind her sister Serena.
Also, she supports numerous well-known brands, including IBM, Intel, Beats headphones, Nike, Wilson, Gatorade, and Pepsi. She has also held a minority ownership interest in the Miami Dolphins, an NFL team.
Her net worth in 2022 was around $31.84 million. Venus's annual salary from wages, match-winning awards, and endorsement deals are approximately $10.5 million.
She serves as the company's Chief Sporting Officer.
Also Read: Who is Angelina Dimova?
Venus Williams Height and Weight
The multi-millionaire reaches a height of 6 feet 1 inch or 185 centimeters or 1.85 m. Venus Williams' weight is 163 lbs or 74 kg.
She has dark brown eyes and black hair.
Hope you enjoyed this article. Share with us your valuable feedback in the comments section below.
We will be soon back with a new personality.
Next Read: Geffri Hightower Biography