Drake (born on 24 October 1986) and Eminem (born on 17 October 1972) are two great rappers, singers, and songwriters known for their singing skills.
What did Drake do for Eminem's daughter? Drake actually did an undisclosed favor for Eminem's daughter for which he is always thankful to Drake. Let's know more on this topic below.
What Did Drake Do For Eminem's Daughter?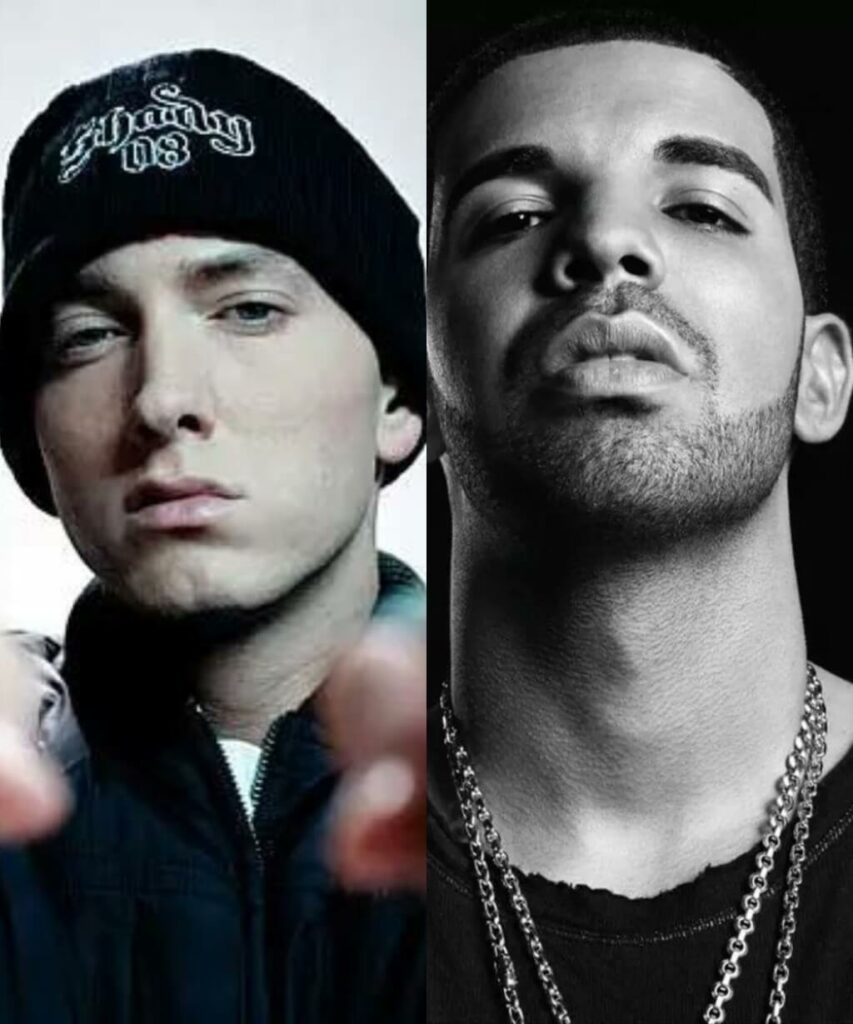 Drake has done a special favor for Eminem's daughter which is revealed by Eminem himself in a 2018 interview with Sway. Sadly, he didn't reveal the exact favor by Drake.
However, with his words and expressions in the Interview, Eminem proved that he has a lot of respect and is thankful to Drake for his favor for his daughter.
Although Eminem didn't reveal the exact favor, our audience and media have some speculations on Drake's favor. Let's take a look at them.
Speculations on Drake's Favor For Eminem's Daughter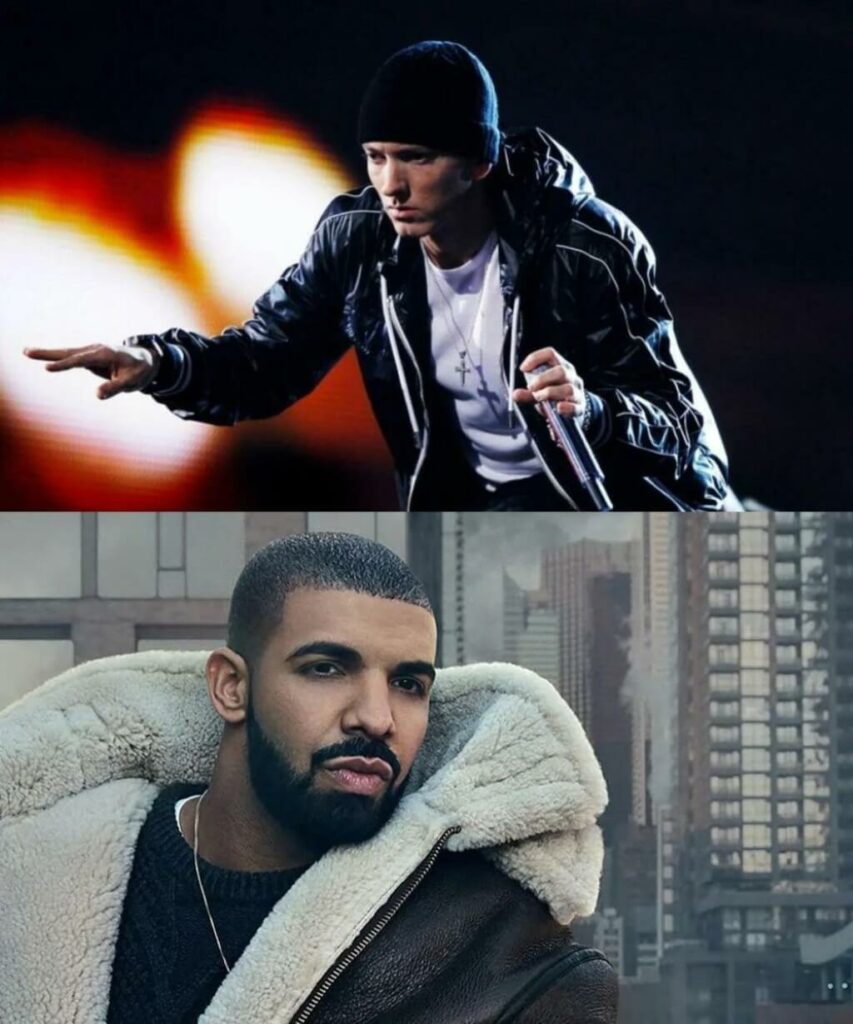 People on forums like Reddit and Quora have speculated Drake's favor for Eminem's daughter. Some people say, "I'm thinking he performed at her birthday or some shit privately without anyone knowing."
And further, some say, "hooked up with tickets or something I'm guessing all VIP treatment."
Following these answers, one user wrote, "My Guess is that Drake pulled some strings and got her admission in a private school or something to do with Eminem's daughter's education."
From performing at her birthday to giving VIP treatments, people have speculated a lot of favors that has Drake given to Eminem's daughter.
However, the reality is still away from the media.
What People and The Media Says?
Aside from the above statements, people and the media have their own perspectives and speculations regarding Drake's favor. Below we have mentioned all the speculations that could be the real:
Drake paid for Eminem's daughter's dinner at a luxurious restaurant.
He attended Eminem's daughter's birthday party in private.
He helped her get to Canada since she had a DUI.
Drake saw her in the club and rescued her when she ended up taking some bad molly and was abandoned by her friends.
He gave her free OVO Merch
He helped her get admission to a private college.
Along with these, there are many and more speculations and the list will continue. Some say that it is not a monetary favor because Eminem's wealth is much more.
However, on this thought, some say that a favor is a favor whether it's small or for monetary purposes.
About Eminem Daughters
Eminem is a dad to three girls. The most well-known one is Hailie Mathers also known as Hailie Jade. She's famous because of her dad's music and being in the spotlight.
The other two girls are Whitney Scott Mathers and Alaina Marie Mathers.
Hailie Mathers, who is also called Hailie Jade, is Eminem's only real daughter.
Whitney and Alaina Mathers were taken in by Eminem, even though they're not his biological kids. They were adopted by him through their mom and aunt, Kimberly Scott.
You should know that it's still unclear for which daughter Drake helped out.
Drake and Eminem Feud
In 2016, people started talking about a possible fight between famous musicians Eminem and Drake. A radio host named Ebro Darden was the first to mention it.
He thought there might be a problem because another rapper, Joe Budden, had signed with Eminem's music company.
Then, a magazine called Hollywood Life said they had inside information. Someone close to Eminem said he believed he would win in a rap battle against Drake.
They said Eminem thought Drake was good in a studio but not on the streets. Later, Ebro made fun of these claims, and things calmed down.
In 2018, Eminem released a song called "Lucky You." Some fans thought he was dissing Drake because of a ghostwriting scandal. But Eminem himself said they were just rumors.
In an interview with Sway, Eminem said he liked Drake and would never be mad at him. He explained that Drake had done a big favor for his daughter, and he would always be grateful.
This ended the rumors.
Drake and Eminem became even closer friends during Drake's Summer Sixteen tour. Drake brought Eminem on stage and said he was the greatest rapper ever. They are friends now.
Final Thought
In the end, we can only make assumptions in Drake's favor to Eminem's daughter because no one else knows about this other than the person involved in this.
And if Eminem wanted us to know about this, he would have been revealed in the interview. But he did not do anything like this.
Anyhow, the good part is that the two great rappers are together and they have a strong bond. We hope you enjoyed reading this article and had a good time with this.
Let us know your feedback and opinions in the comment section.
Next Article: Blind Fury Rapper Biography