Are you guys great fans of the oldest rock and roll songs? Do you recall Ritchie Valens, the legendary musical artist?
Surprisingly, deep inside our hearts, we still remember his name, and our playlist contains one of Ritchie Valens' songs.
But sadly, Ritchie reached heaven at the very young age of 17. Otherwise, we could have heard his music even now.
But here in this section, we are not going to discuss Ritchie Valens' biography, but a very cute little love story between Ritchie and his high school sweetheart Donna.
Yes, you read that right: his love's name is Donna, and he even wrote a song about her called Donna.
We are very excited to share this 1950s love story. Don't you? Then let's get started.
Who is Ritchie Valens?
Ritchie Valens was an American singer, lyricist, and guitarist who was considered a pioneer of rock and roll in the musical industry.
And he is the one who started the musical Chicano rock movement.
Some of the popular songs are "Donna," "Come On, Let's Go," "La Bamba," and many more.
Ritchie Valens' career was at its pinnacle, but it didn't last.
On February 3, 1959, his aero plane crashed, and he died along with the singers Buddy Holly and J. P. "The Big Bopper" Richardson and the pilot of the aero plane, Roger Peterson.
His death has shaken the whole world because he was just a talented teenager, and after a few years, some movie makers decided to take a biopic of Ritchie Valens.
And they have started to search for all his personal and family details; by that time, they have found the love of his life, "Donna."
Donna is a real woman who was present in Ritchie's life. In the Ritchie Valens movie "Le Bamba," Donna plays a major role.
Let us investigate her further.
Who is Donna Ludwig?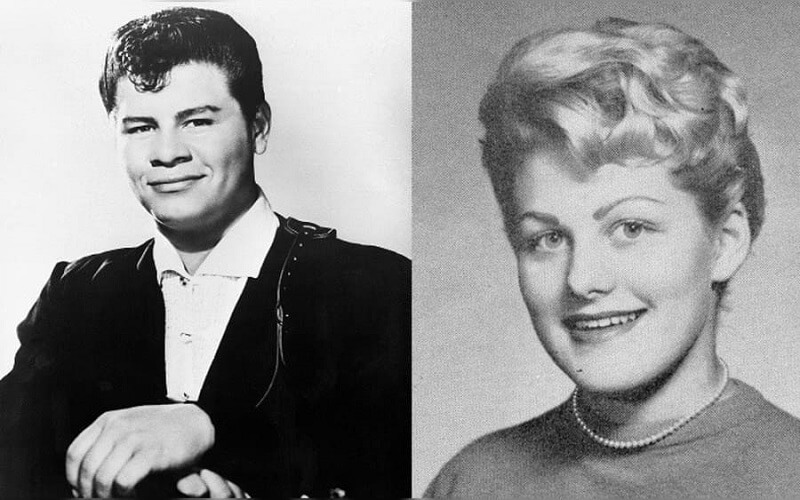 Donna Ludwig is the love of the famous musical artist Ritchie; both of them dated when they were in high school.
But their love was a forbidden one because Donna belongs to a white ethnicity and Ritchie is from a Latin background.
As a result, Donna's father limited their love. But yes, love has no bar, so they continued their love story by sneaking into her bedroom!
Ritchie used to sneak into the bedroom through windows because, at that time, those poor teenagers didn't have any mobile phones to text or do video calls.
For those lovers, the only options were backdoors and windows.
Are you guys excited to read about the real-time conversations? Here it is for our readers; we have taken these snippets from the Washington Times.
I was attracted to him because he was such a nice man, er…I mean, because he was a nice boy. He didn't swear. He didn't get drunk.
Ritchie, on the other hand, dropped out of high school to pursue his musical career.
Even then, Ritchie promised Donna that he would marry her for sure.
The irony is that Ritchie didn't get the chance to propose to Donna.
This shows their love for each other!
Ritchie Valens' Donna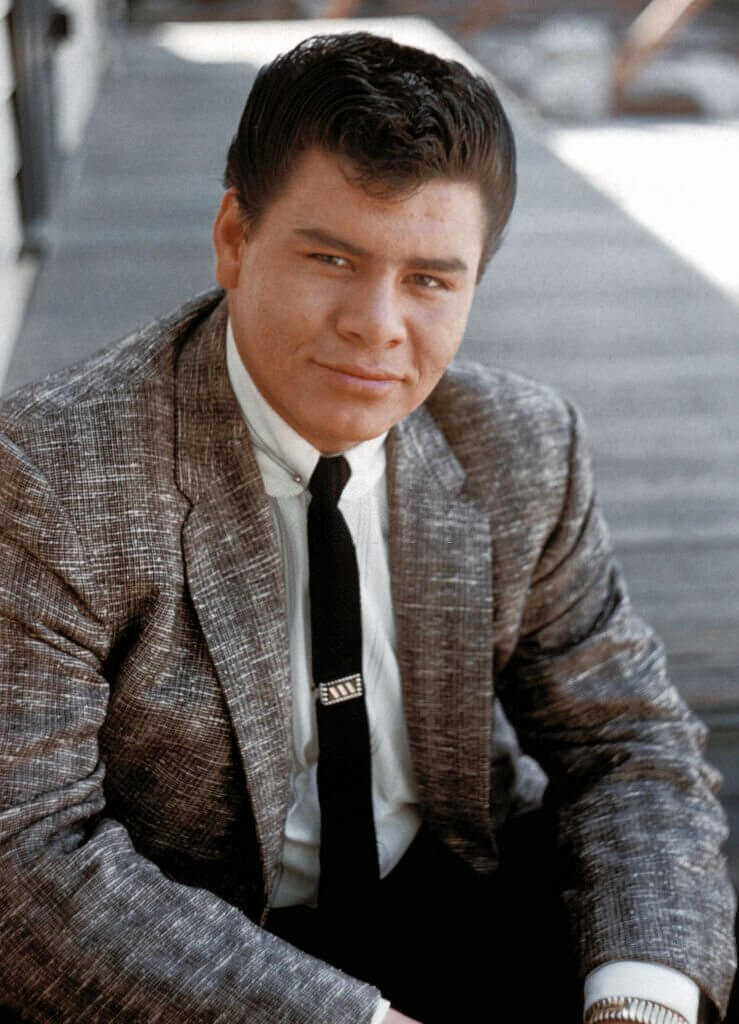 Ritchie Valen wrote a song for his life's love, Donna, which he recited to her when they were dating.
Donna's reaction to her song is shown below.
"Of course, I cried." It was just very, very touching. He didn't tell me he was going to record it.
Those lyrics were their love letters for the teenage couple.
Okay, do you feel like listening to the Donna song? Well, we can share some of the lyrics.
"I had a girl; Donna was her name."

Since she left me, I have never been the same.

Because I adore my girlfriend

Donna, where can you be?

"Where can you be?"
It was the most popular song by Ritchie Valens.
What Happened to Donna When Ritchie Valens Died?
Donna was devastated after hearing the news of the death of her first love.
"Going back to school after he died was so hard. I was devastated. Everyone looked at me as I cried the entire time. I didn't want a big deal made about it. "It was rough."
That time, Donna was only 16 years old, so she managed to come out of the pain.
She is now Donna Fox Coots, and she manages a Cal Fed Mortgage branch in this Sacramento suburb.
Donna even took time off work to see the Ritchie biopic.
Sometimes, life is so unfair, even for teenagers.
Where is Donna living now?
Donna is living with her third husband after two unsuccessful marriages, and she has two daughters now.
Bottom Line
Thus, we have seen a beautiful 1950's love story; losing a loving person is indeed closer to living in hell. But Donna experienced that at a very young age.
Thankfully, she found another love of life and started leading a normal life.
But she added that, even now, some people used to ask her whether she truly loved Ritchie; her answer was yes, but it had happened many years ago.
Well, this is the reality of Donna's feelings about Ritchie.
The end!
What is your favourite Ritchie Valens song? comment on it.
Next Read: Here is What Happened to Beth Brother Jonathan Thomas