Luke Bryan is an American country music performer and songwriter who was born on July 17, 1976. He began by writing songs with Billy Currington and Travis Tritt before signing with Capitol Nashville in 2007.
Luke has won multiple awards and is one of the most well-liked and respected country musicians of the 2010s and 2020s.
Luke Bryan was born Thomas Luther Bryan in Leesburg, to LeClaire and Tommy Bryan. He grew up as the youngest son of a farmer.
His older siblings were Kelly and Chris. Let us take a closer look into the personal life, career and many things more of the great singer.
What Happened to Luke Bryan's Dad?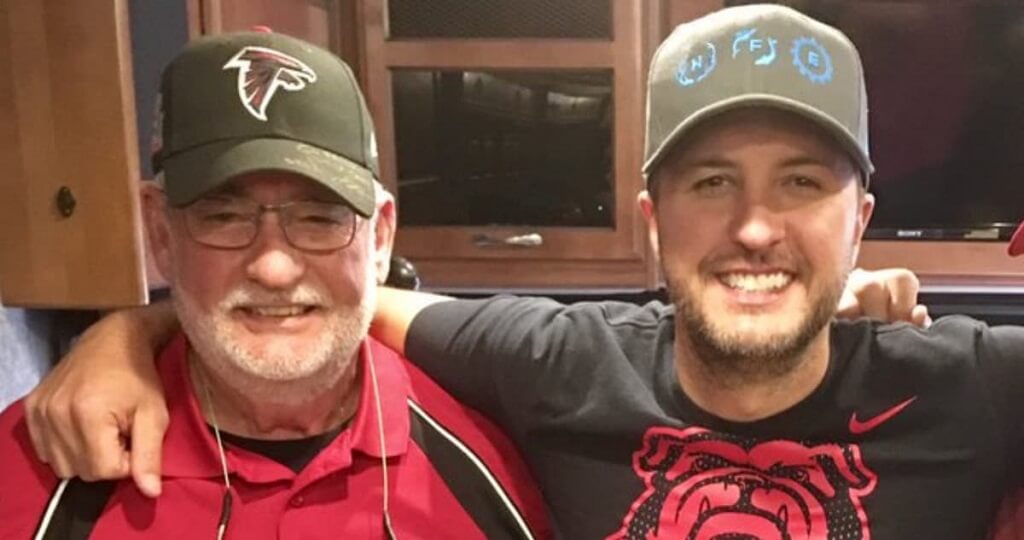 Luke Bryan's father is Tommy Bryan. He was to married to LeClaire Bryan, and a peanut farmer.
They have two more children, Chris and Kelly Bryan. LeClaire and her husband Tommy Bryan divorced after the loss of Luke's brother Chris.
Luke's brother Chris lost his life in a car accident in 1996 when the singer was preparing to pursue his music career in Nashville.
Luke Bryan gives much deserved credit to his father for how he wouldn't be the person he is today without the traits he inherited from his dad, Tommy.
For example, the country star learned how to approach business by watching his dad. He has said, the attitude he inherited constantly serves him well.
"His navigation of business is always cordial and friendly with people," Bryan told ABC Audio and other reporters. "He was never one of those business guys that his route to business was to beat you down."
The "American Idol" judge said he admired that his dad always put people first — even ahead of financial gain.
"He never wanted to see anybody else go broke or try to force them into something," he continued. "He was a really polite businessman. I feel like I try to do my business that way."
But not all the traits that the "Up" singer inherited from his dad are quite so magnanimous, adding that his dad also taught him to be fastidious about hobby gear.
"I mean, his boats look like they're in the Smithsonian," he joked. "If anybody goes and messes with his fishing tackle — and I'm the same way. I've got my tackle gear and then the boys go in my tackle shed and just destroy it. Ugh, it makes fire come out of my ears."
There's one more quirk the father and son share."He's a friendly person, and he's big [and] loud," Bryan said. "So I got my big, loud voice from him."
Luke's father gave him an ultimatum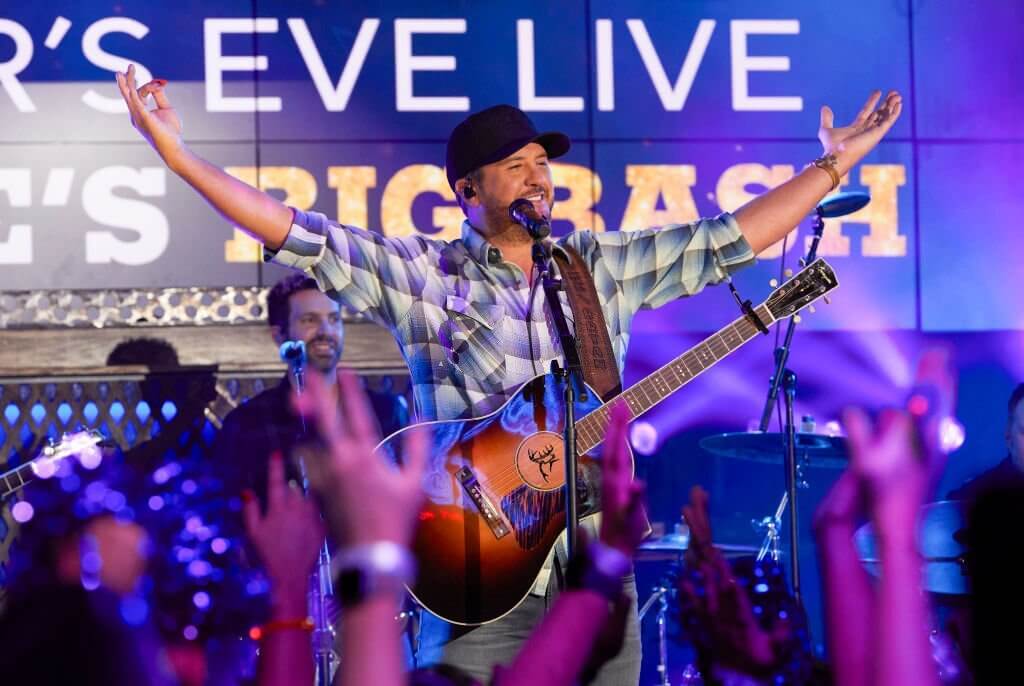 Bryan was set to leave his native Georgia for Music City at age 19 when his older brother Chris was killed in a car accident.
Feeling the need to stick close to his family, the singer enrolled in college and then went to work in his family's peanut business.
But his father knew his son wasn't destined to work for peanuts, and gave him an ultimatum: Pack up and go to Nashville .. or get fired.
On August 9 in 2021, the "One Margarita" hitmaker tweeted a photo of him as a youngster alongside a photo of his father who was wearing a similar hat.
"Best advice I ever received. Thanks, Dad," he captioned the photo. "My dad told me, 'Please get out of here and follow your dreams,'" he wrote.
Luke Bryan's Dad's Not So Good Advice
Surprisingly, parents can get it wrong too! Luke Bryan's father believed that one of his now Platinum singles wasn't worthy of becoming a radio release.
During Country Radio Seminar 2021, Bryan spoke about his father's thoughts about "I Don't Want This Night to End." Back in 2011, Bryan reached five consecutive top ten singles on the radio.
He didn't want the streak to end and he believed that this song would continue it. His father? Not so much, until he saw a concert.
"I roll in there and all the Louisville radio guys are there and they told me the crowd was 26,000 people here about to lose their minds," Bryan recalled. "When I hit the stage, it was crazy energy — crazy energy, and when I kicked into 'I Don't Want This Night to End' and they lit up, I looked at my dad."
Once he got off the stage, Tommy praised his son. "My dad's like, 'Well, son, you picked the right next damn single.'"
Bryan added that being both right and wrong is a part of life. "My dad, he's right some days and I'm wrong some days," Bryan said. "And that's the fun thing."
Are LeClaire and Tommy Bryan still married?
LeClaire and her husband (Tommy Bryan) divorced after the loss of Luke's brother Chris' passing. The untimely death of his brother shattered the entire family.
Obviously, the entire Bryan family is very close-knit and they are always finding ways to be together as an extended family.
Where does Luke Bryan live?
Luke Bryan lives on a 150-acre farm just outside Nashville, Tenn, with his wife, Caroline.
The farm is named Red Bird Farm in memory of his late sister, Kelly. Luke Bryan is from Leesburg, Georgia.
Bryan moved to Nashville in 2001 to pursue music full-time.
Also Read: What Happened to Fetty Wap Daughter? All About Her
Is Luke Bryan's Dad still alive?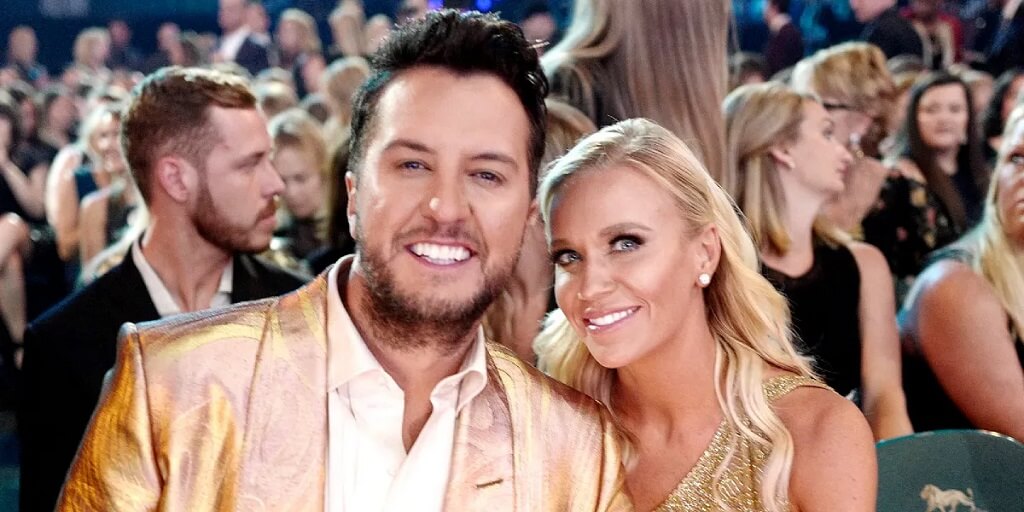 Luke Bryan's mom is still alive and is 75 years old. His new music video released on 13 Jan 2022 is all about family.
On Thursday, January 13th, the country superstar shared the heartwarming video for his latest single, "Up."
The three-minute clip finds Bryan sitting in an old barn watching personal home videos as well as scenes that appear within his five-part docuseries, Luke Bryan: My Dirt Road Diary.
Throughout the clip, fans witness Bryan's real and raw reactions to the footage as director Shaun Silva captures him watching the docuseries for the first time.
The five-time Entertainer of the Year flashes his signature smile as he re-lives the precious memories documented throughout his life, from his childhood to raising children of his own.
Included in the footage are clips of Bryan spending time as a child fishing with his father, Tommy Bryan. Also there are videos of Luke Bryan hunting with his two sons, Thomas (Bo) and Tatum (Tate).
There is also the footage of the Georgia native holding his kids for the very first time. Touching memories of his late brother, Chris, as well as other relatives also flash across the screen.
"When I saw the footage of my boys with both their grandfathers and then the closeup clip of my brother basically looking at me, it was so overwhelming.
"I could not be prouder, not only of the message of this song but also of how this video turned out.
I hope everyone enjoys watching it as much as I have."
Also Read: What Happened to Jess in the Dark?
Is Tommy Bryan around?
There is not much information about Luke Bryan's father being alive or not or where he is at the moment. Luke Bryan's parents divorced after the untimely passing of their brother Chris.
Some sources say Tommy Bryan passed from a heart attack earlier and mostly there is very less information or unverified information available.
One thing is sure. Luke Bryan had a great time growing up with his father on the farm and has fond memories of the same.
Hope you enjoyed this article. Share with us your valuable feedback in the comments section below.
We will soon be back with a new and interesting personality.
Next Read: What Happened to Frank Abagnale's Parents?