Are you the person who secretly watches the Blippi shows? So you guys also like his blue shirt and orange bows and hats?
If yes, we have shocking news to convey to our beloved Blippi fans. Our Blippi got engaged and became a father to a one-year-old kid.
But seeing his smiling face also makes us so happy for him. Anyway, this article is all about his love of life.
And how did he find his love? We will look into more details about her fiancé, Alyssa Ingham.
Who is Blippi Wife?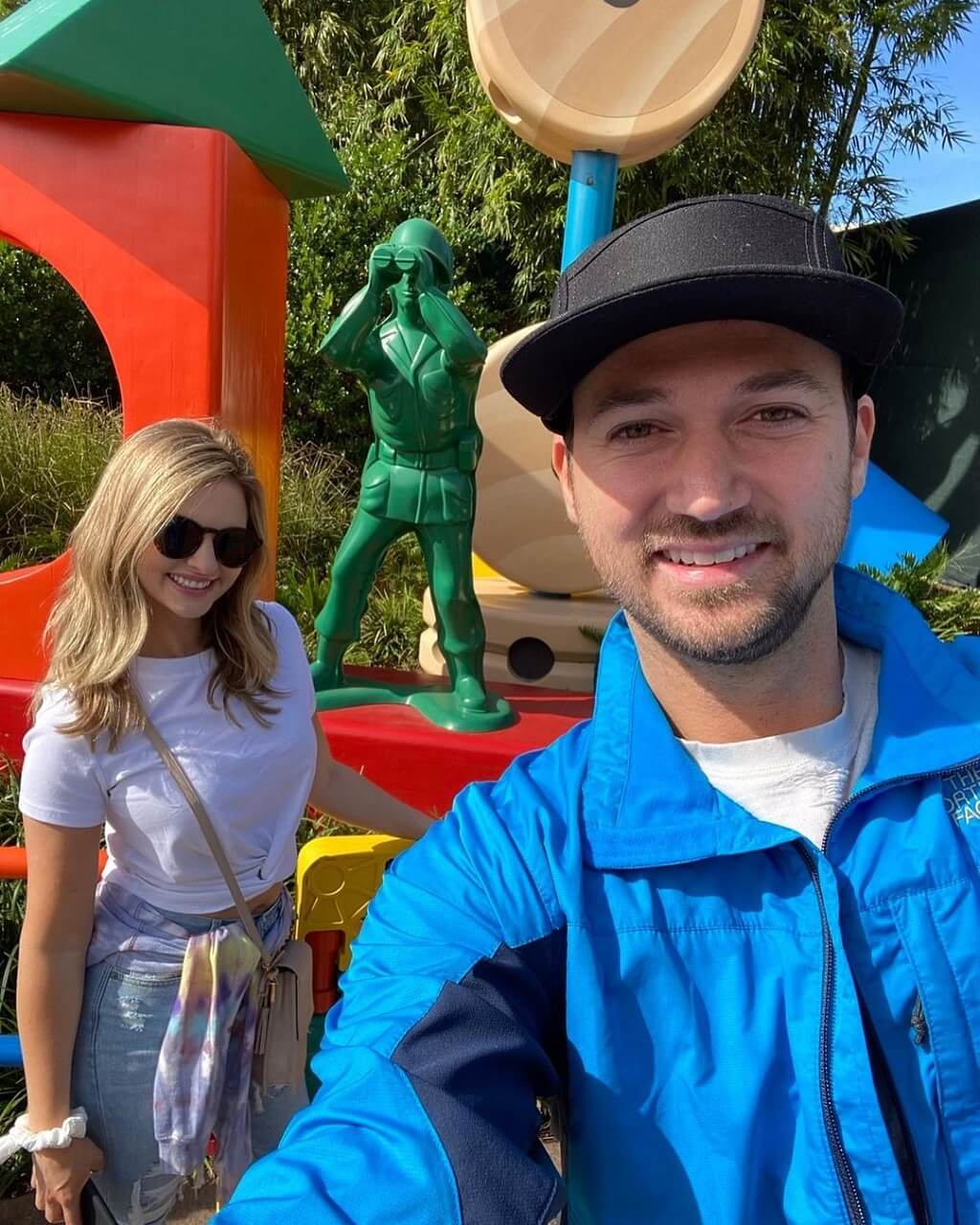 Blippi is an internet sensation among younger kids because his videos are innovative and educational.
That is why even many parents are opting for Blippi videos, so his popularity has reached all corners of the world. But now, his personal love stories are also trending on the internet.
Well, here is the greatest revelation: Blippi is not his real name, and his real name is Stevin John.
In 2021, Steven proposed to Alyssa Ingham in the beach area, and she said yes.
But because both of them are just engaged, Blippi still has to marry her (it's February 2023).
So we are going to discuss the fiancé of Blippi.
"I got upgraded from boyfriend to fiancé!" John
Alyssa Ingham Age and Family Information
Alyssa Ingham was born in the United States on September 10, 1993, and grew up in the Auburn, Washington, area with her older sister, Erin.
There weren't many details about her family. Still, Alyssa had been a very studious student since elementary school.
Hence, she was able to get into a prestigious central Washington university and enroll in a Bachelor of Arts program in Psychology and Family Studies.
She also received the good student dean's award.
What is the age of Blippi Wife?
Alyssa Ingham, Blippi's soon-to-be wife, will be 30 in 2023, born on September 10, 1993.
Alyssa Ingham Professional Background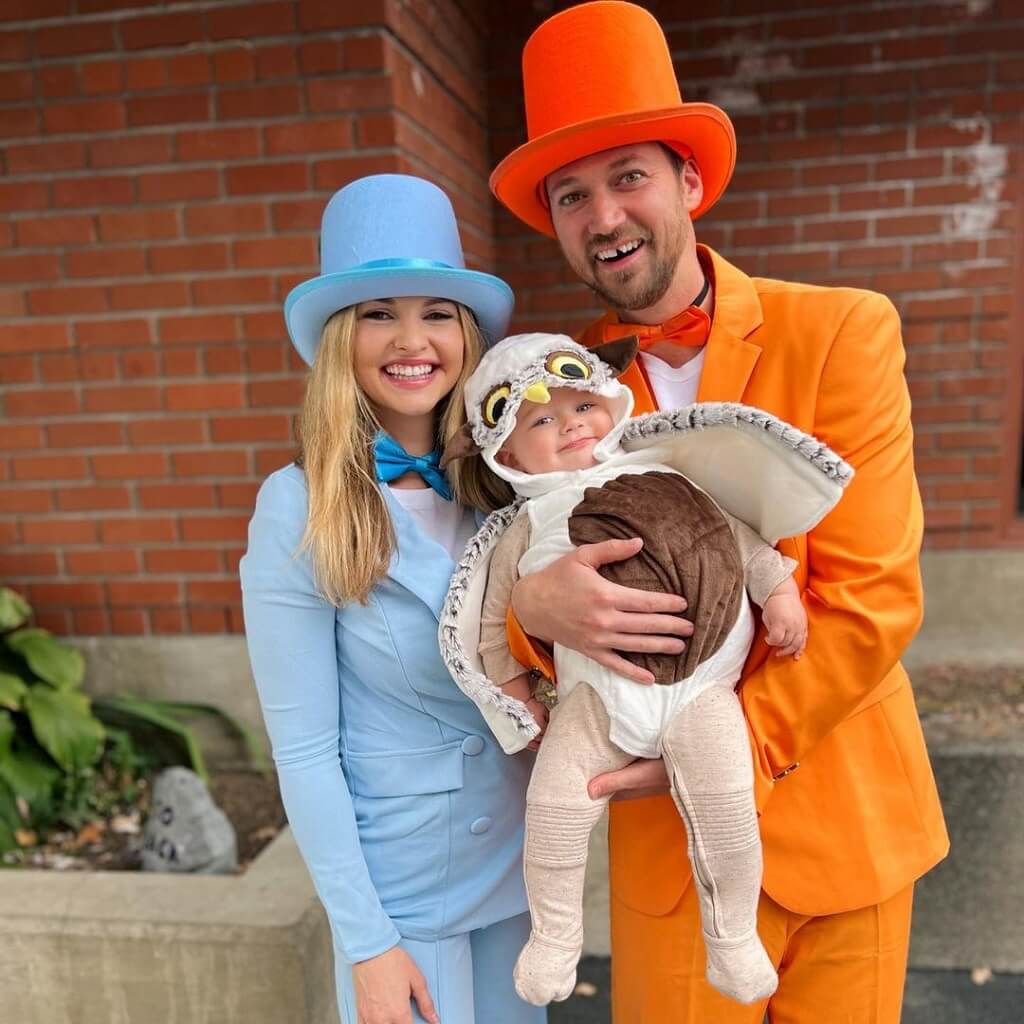 She began her career in children's theatre as a communication manager. And she worked for the company for three years, from 2015 to 2017.
Alyssa worked as a youth activities coordinator at AmeriCorps.
In addition, Ingham is also a certified behavior technician with QPR and CPR certifications.
And she has also volunteered with the student organization "Young Life."
Thus, Alyssa leads a normal life, which is why she has always been behind the media lens. She works a 9-to-5 job and participates in volunteer activities.
And she is leading a successful career, like Blippi, but differently.
Blippi and Alyssa Ingham
Blippi is an educator and a role model for millions of small children, so he always tries to maintain his professional work ethic.
As a result, when it came to his relationships, he always kept a low profile. Henceforth, we need to have accurate details about their first meeting.
But both met in 2015, and they started dating after that. In 2021, after a few years of dating, Steven proposed to Alyssa in Malibu, California.
He chose a heartwarming and romantic scene rather than a fancy and luxurious proposal scene.
Well, isn't the sound of waves more worthy than a million-dollar orchestra?
The beautiful blue sky and crashing waves witnessed their proposal, and Steven placed the ring on Alyssa's hands, a simple diamond ring.
Blippie and Alyssa Are They Married?
There are currently no updates regarding Blippi's marriage, but we can anticipate that in the near future.
Is Meekah and Blippi dating?
No, Meekah is a very good friend of Blippi, and she is just a co-host of the program. This can be seen in many Blippi videos.
However, they have never dated; they used to have a good relationship in all of their videos, so there are some rumors that they are dating in real life.
Well, the truth is, Meekah is just a friend.
Do Blippi and Alyssa Ingham have any Children?
Yes, our Blippi has finally become the father of a kid. They welcomed their baby in March 2022, and it is a boy whose name is Lochlan David John.
Also Read: Who is Sean Lock's wife Anoushka Nara Giltsoff?
What is Alyssa Ingham's Net Worth?
Alyssa Ingham's net worth is estimated to be around $300,000 as of 2023; she is the communication manager, which is a pretty impressive job. Thus, she was able to earn this much money.
And she is the girl who solely depends on her hard work and talent, and she earns each penny because of her hard work and not due to the influence of Blippi.
Also Read: Who is Spencer Paysinger Wife? All About Blaire Paysigner
Bottom Line
Blippi is more than a show; it is an emotion for millions of children, and his ability to engage children and produce high-quality content is always admirable.
But his partner Alyssa also needs lots of appreciation; she stood behind his success and failure of life.
We hope the pair will live happily as a couple for 100 years!
Don't you guys wish that too? Comment on it.