Winona Ryder aka Winona Laura Horowitz is an American actress and model in the Hollywood industry. She has a huge fan following and won several popular awards in her career.
Winona is mainly known for her roles in popular Hollywood movies like Heathers, Mermaids, Dracula, and other popular films. She also remains in limelight due to her relationship with popular Hollywood actor Johnny Depp.
Let us read into the life and times of Winona Ryder. I am sure you will enjoy this.
Who is Winona Ryder?
Winona Ryder is a versatile actress who won several awards and accolades, including a 'Golden Globe Award,' for portraying a variety of roles. She has done over a wide genre of films that include comedy, horror, drama, and science fiction.
Winona entered Hollywood as a teenager and made her debut in the film 'Lucas'. As a young woman, she gained the reputation for taking on quirky roles.
Some of them included films like 'Heathers' which dealt with teenage suicide and the horror film 'Bram Stoker's Dracula'.
As she matured, she expanded her horizon and began accepting different and challenging roles. She is one of the few actresses who successfully made the transition from being a teenage wonder into a mature character actor.
Her versatility and penchant for playing diverse roles ensured that there was never a shortage of interesting roles for her to choose from.
Early Life of Winona Ryder
Born on 29 October 1971, Winona Ryder's age is 51 Years Old as of 2022. She was born and brought up in a well-settled family from Winona, Minnesota, United States.
Winona holds an American nationality and has her belief in Christian religion. She completed her early schooling at Kenilworth Junior High School in Petaluma, California.
After that, she attended American Conservatory Theatre in San Francisco from where she took her acting lessons. She completed her graduation from Petaluma High School in the year 1989.
In an interview, she revealed that she was bullied at school and even they called her a witch, due to which she also lost her interest in studies.
She has also developed aquaphobia at an early age and this psychological trauma later created problems when she was shooting underwater scenes for the movie Alien Resurrection.
Winona Ryder's parents are Michael D. Horowitz and Cynthia Palmer. Winona Ryder's father's name is Michael D. Horowitz who is an author, editor, publisher, and antiquarian bookseller by profession.
He also worked as an archivist for psychedelic guru Timothy Leary who also become Winona's Godfather. Winona Ryder's mother's name is Cynthia Palmer who is an author, video producer, and editor by profession.
She also has three siblings; her real brother's name is Uri Horowitz. Winona has two half-siblings; her half-brother's name is Jubal Palmer and her half-sister's name is Sunyata Palmer.
She has family relations with popular musician Laura Huxley and writer Aldous Huxley.
Winona Ryder Career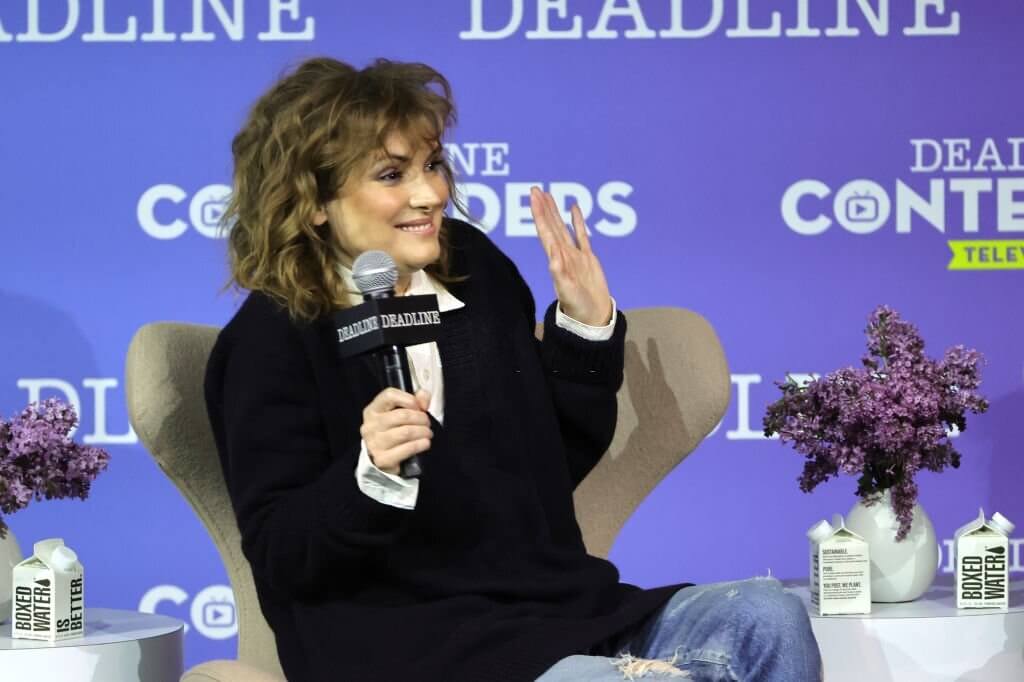 Winona Ryder started her career as an actress in the American film industry. She made her debut appearance with the movie titled Lucas in the year 1986 along with Charlie Sheen and Kerri Green.
Before that, she also auditioned for the movie Desert Bloom but eventually, the role went to someone else. In the very next year, she made her appearance in the movie titled Square Dance.
Although both tDesert Bloom abd Square Dance didn't perform well commercially, she was praised for her acting skills. In the year 1988, she bagged another film titled Beetlejuice which gained her a lot of recognition in the industry.
In the same year, she made her appearance in the movie Heathers and later made her appearance in the movies titled Great Balls of Fire and 1969.
She has been featured in the music video titled 'Debbie Gibson Is Pregnant with My Two-Headed Love Child' by Mojo Nixon in 1989.
In the year 1990, she has worked in four popular films back-to-back. She worked in the movie titled Edward Scissorhands along with her then-boyfriend Johnny Depp.
Later she withdrew her name from the movie The Godfather Part III due to some medical conditions. In the same year, she has been featured in the music album The Shoop Shoop Song and movies like Mermaids and Welcome Home, Roxy Carmichael.
Career on an expansion mode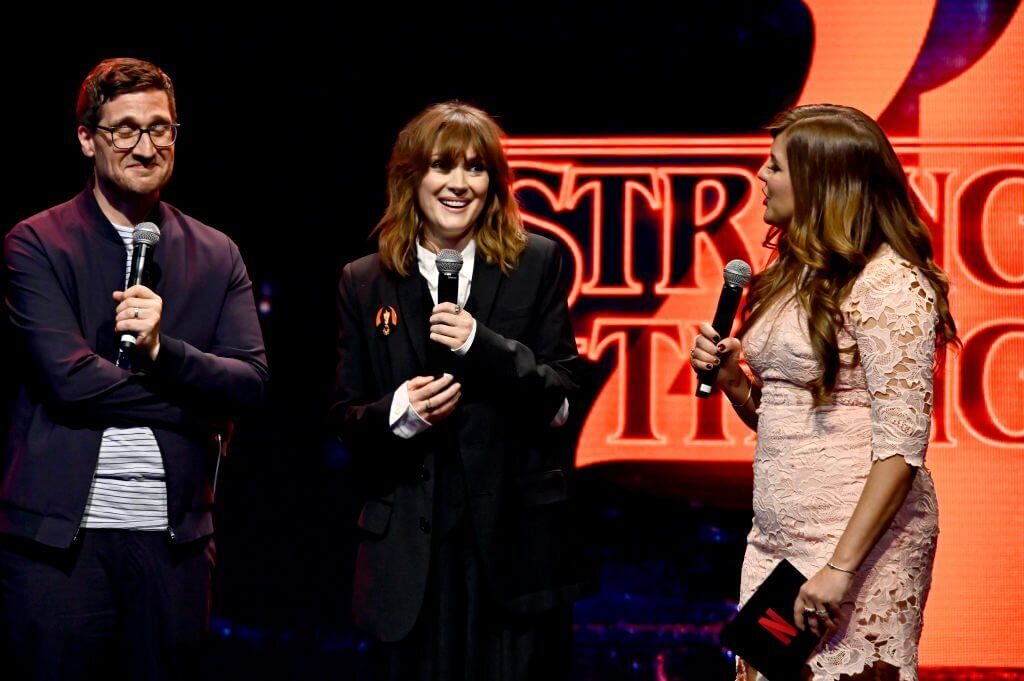 In the year 1991, she has worked in the movie Nigh on Earth in which she portrayed the role of a young taxicab driver. In the very next year, she played a double role in the movie Dracula.
She also appeared in the movie 'The House of the Spirits' in the year 1993 and also worked in the movie The Age of Innocence in the same year.
Since then Winona Ryder has made her appearances in many popular Hollywood movies like Reality Bites, Boys, Looking for Richard, Alien Resurrection, Celebrity, Lily and the Secret of Paintings, Mr. Deeds, Simone, A Scanner Darkly, Sex and Death 101, Star Trek, Stay Cool, The Dilemma, and other popular films.
Along with her filming career, she has also starred in various popular television shows in guest and episodic appearances. She has made her television debut with her appearance in the TV show titled The Simpsons in the year 1994.
After that she has worked in many TV serials like Friends, Turks & Caicos, Show Me a Hero, Stranger Things, Strangers with Candy, and others.
Apart from these, she has also been featured in music videos like Love Song for a Vampire, Locked Out, Talk About the Blues, Here With Me, and many other popular music videos.
Winona Ryder Awards and Achievements
Winona Ryder has won several popular awards throughout her filming and television career in the American entertainment industry. She has been nominated for the Academy Awards for Best Supporting Actress and Best Actress in the year 1993 and 1994.
She has also been nominated for the BAFTA Awards in the year 1993. Along with these popular awards she has been nominated for several popular awards like Golden Globe Awards, Grammy Awards, and Screen Actors Guil Awards.
She has also received the Golden Globe Awards in the year 1993 and Screen Actors Guild Awards for Best Ensemble in a Drama in the year 2017.
Winona Ryder Controversy
Winona Ryder was landed into a controversy when she was arrested on shoplifting charges in Beverly Hills, California.
On 12 December 2001, she was accused of stealing designer clothes and accessories at a department store named Saks Fifth Avenue.
After this incident, Winona issued a statement in which she stated that this incident occurred when she was facing a difficult time in her life and was clinically depressed.
In the year 2002, she got the punishment of three years of probation, 480 hours of community service, $3700 as a fine, and $6355 as restitution to the Saks Fifth Avenue Store.
Winona Ryder Personal Life
Winona Ryder's marital status is unmarried. She is in a relationship with Scott Mackinlay Hahn since 2011. Before that, she has also dated Matt Damon who is a popular actor, producer, and screenwriter in the American film industry.
The couple dated each other for two years and after that parted their ways due to unknown reasons.
She was also in a relationship for a brief time with David Anthony Pirner who is a popular singer and a member of the popular rock band Soul Asylum.
Before that, she has also dated popular American actor Johnny Depp in the early '90s. The couple also got engaged with each other but soon after that, they announced their separation from each other.
Along with these relationships she was in a relationship with many other popular celebrities for brief periods.
Also Read: Carlo Marks Actor Biography
What is Winona Ryder's Net Worth?
As of 2022, Winona Ryder's net worth is $18 million. She mainly earns through filming and television projects.
In 2021 her approximate net worth was around $16 million. She also earns through brand endorsements, commercials, sponsorships, and other ventures.
Her annual approximate salary is $2 million.
Also Read: Cameron Broduer Actor Biography
Winona Ryder Height and Weight
Winona Ryder is a hot and gorgeous lady with an attractive and charming personality. She is 5 feet and 4 inches which is equal to 162 centimetres or 1.62 m in height.
Her body weight is around 52 Kg or 114 lbs.
Winona owns a super-hot stunning figure with impressive body measurements and an hourglass slim body type. Her figure measurements are 32-26-34 inches approximately.
She has beautiful and long color hair. Since she was 12 years old, she used to dye her hair with different colors like blue, purple, and black.
Winona also has beautiful black color shimmering eyes.
Hope you enjoyed this article. We will be soon back with a new personality.
Share your valuable feedback in the comments section and let us meet soon in the next article.
Next Read: Issa Rae Actress Biography