Woah Vicky is an American influencer who came into the limelight after declaring she was a proud black American citizen. However, there are a lot of people who doubt this and want her to take an ancestry test to prove that she is Black.
Let us see who this interesting personality is!
Who is Woah Vicky?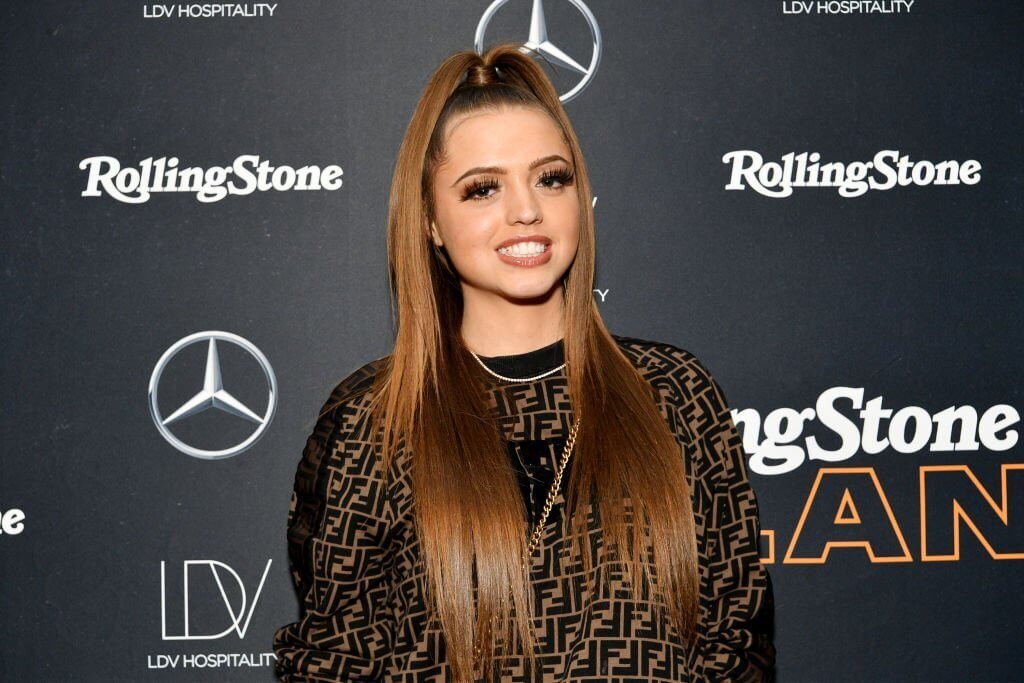 Woah Vicky is a sensational social media star, rapper, and model known for her extremely powerful online presence.
She is also known for her famous fight with Bhad Bhabie which in turn made her more famous.
Early Life of Woah Vicky
Woah Vicky was born on March 7, 2000. She was known as Victoria Rose Waldrip. She is 22 years of age as of December 2022.
Her zodiac sign is Pisces.
Woah Vicky was initially born in Atlanta, Georgia, in the United States and grew up in different places like Georgia, Marietta, and Hiram.
Thus she holds an American nationality and she claims that she belongs to the black ethnic group. However, this claim of hers has been debated by many people.
Woah Vicky, the social media star's parents are Steve Waldrip and Carla Johnson. Steve Waldrip, her father, is in the real estate and home-building business.
Her mother has low social media activity and is most probably a homemaker.
Woah Vicky has a sister Stephanie Waldrip who is about 31 years old and currently lives in New York.
She is a fashion designer who graduated from Savannah College of Art and Design. Stephanie runs her design label called "Waldrip NYC".
Stephanie Waldrip married her husband Blake London in 2016, and they have one daughter. However, Stephanie and Victoria Waldrip's age gap of about ten years is why the two sisters are not too close.
As far as her education is concerned, she attended Marietta High School but later got to homeschooling. She completed her high school diploma via the online Penn Foster High School Program.
Soon after that, she started her career in social media.
Woah Vicky Career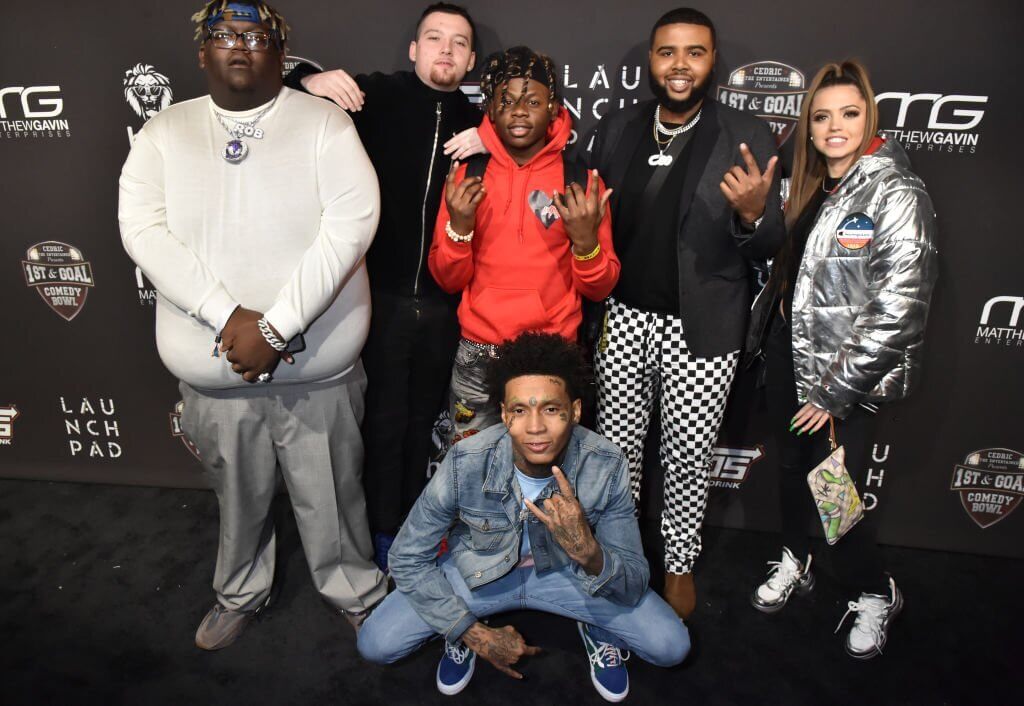 Woah Vicky has gained fame due to her Instagram account. She would post several images dressed in fancy clothes and luxury brands.
Her fame grew further when celebrities like Chief Keef and Snoop Dogg posted some of her content on their profiles.
Currently, she has a fan base of 3.4 million followers on Instagram. She also has a YouTube channel with a subscription of over 1.15 million.
There are many pictures and videos of Victoria in fashion clothing, pranks, twerking tutorials, makeup tutorials, music, and her lavish life with all its drama on her social media pages.
Woah Vicky is also a musician. She released her debut single, Woah Vicky, in March 2018, and many other songs such as Don't Like Me, Back N Forth, Cash App, and In Da City have followed since then.
Her rapping career directly benefits from her fame on social media.
She is also a businesswoman and has a brand called Woah Skin, which involves a 5-step skincare routine.
Her controversies
One event that has attracted a lot of attention to the social media personality is her fight with Danielle Bregoli, popularly known as Bhad Bhabie.
Danielle Bregoli became famous after appearing on Dr. Phil in 2017, fighting with her mother. She later used her fame to grow her rap career at the age of 16 years.
Victoria and Danielle had a physical fight in October 2019 after finding themselves in the same studio to record their songs. They ended up fighting, and the video in which Victoria was pinning down Danielle went viral on social media.
Woah Vicky Personal Life
Woah Vicky is currently single. She is not in any relationship as of December 2022.
Also, there is nothing known about her previous relationships as she does not share any such private details about her life on social media.
She is silent on her personal issues and maintains a neat profile.
However, there is speculation that she may have had a relationship in the past but there is nothing that we can say or confirm. It is best left to her to comment on it.
Also Read: Yolandi Visser Singer Biography
Woah Vicky Net Worth
Woah Vicky has an estimated net worth of about $1 Million. In the previous year, her net worth was about $700,000.
Despite her young age, the rapper has made a huge fortune already. Her main income comes from paid posts on Instagram, merchandise, paid partnerships, and ads on YouTube.
From her social media and her other earning ventures, she earns around $300,000 per year.
Woah Vicky also earns from her account on OnlyFans but she just films and photographs her feet. She indicated in a video she released that she will not send any videos of herself other than her feet.
So she does have a few sources of income and lives quite a comfortable life with her family. Also, she owns a Mercedes Benz.
Also Read: Rayan Lopez Rapper Biography
Physical Appearance
Woah Vicky is a very pretty model with an attractive face. She has a height of about 5 feet 4 inches or 162 centimeters or 1.62 meters.
She maintains a healthy weight of nearly 48 kg or 105 lbs. Woah follows a diet plan made by a dietician and goes to the gym regularly.
Woah Vicky has long blonde hair and dark brown eyes on her wheatish skin. Also, she has several tattoos all over her body.
So this is all you need to know about the rising social media personality. Thank you for reading this article about Woah Vicky.
Please feel free to share any thoughts and opinions or any other interesting fact and write it down in the comments section below.
Happy reading!
Next Read: Sway Bentley Rapper Biography