Are you guys fans of Kim Kardashian? Have you guys seen her Sports Illustrated magazine cover? If so, have you seen the other three women featured in the same magazine published in July?
Three other models were chosen for the SI Over, one of which is the Yumi Nu.
Yumi Nu is breaking all the rules of the fashion world with her plus-size body; she is the real inspiration for all the girls who have hidden their talents due to their body type.
The journey of the Asian ethnically obese girl to becoming a supermodel is inspiring, so we are proud to discuss her achievements and hard work and expect the same from our readers while reading it.
Who is Yumi Nu?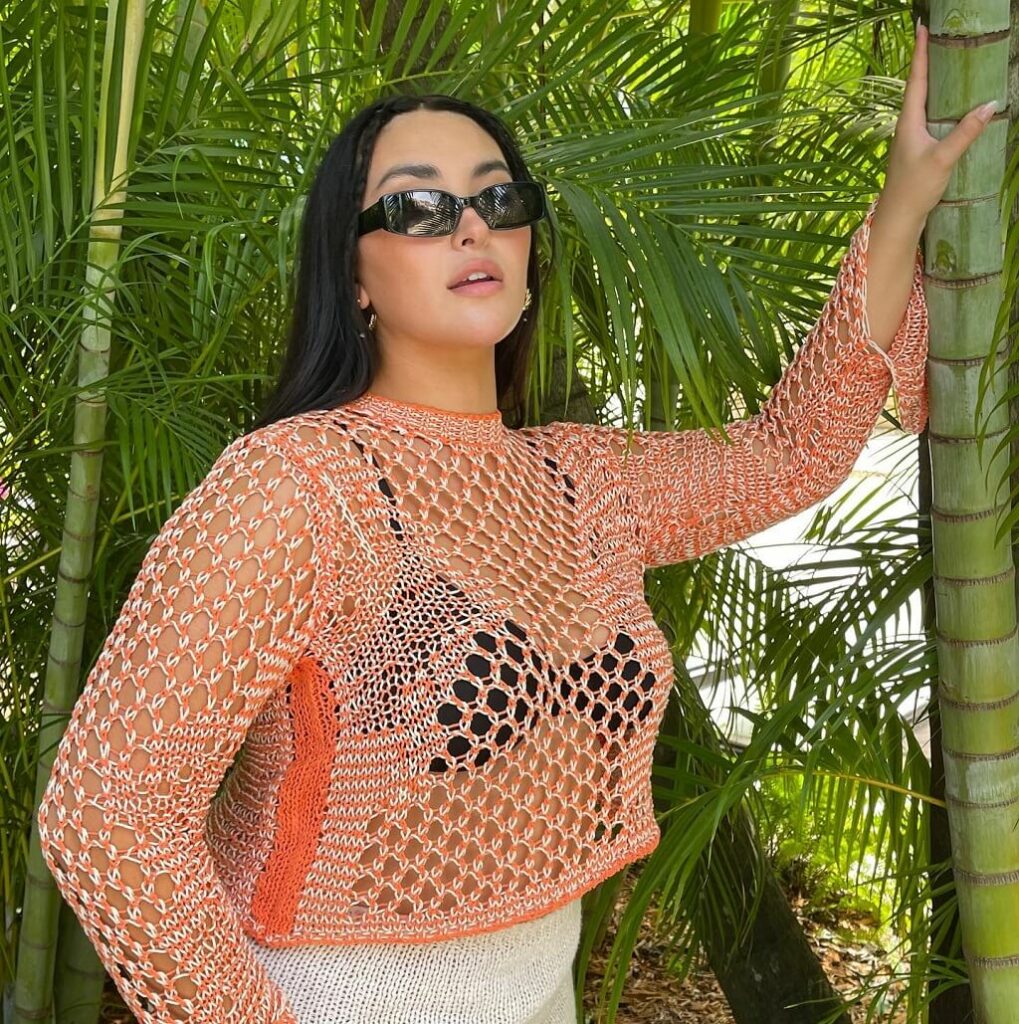 Yumi Nu is a popular model, singer, and songwriter. Recently, her image on the Sports Illustrated magazine cover drew the world's attention.
Because she is the first Asian plus-size model to appear in the most prestigious magazine.
And this year, she'll have the opportunity to share the stage with global celebrity Kim Kardashian.
Thus, this news spread like wildfire, and everyone was impressed by her consistent work and appreciated her hard work in reaching the place despite all the body-shaming and rude comments.
But even after she achieved the greatest milestone of her life, some people couldn't stop themselves from spreading negativity.
Yes, someone made a rude comment about her, and the internet rushed in to support Yumi. We will discuss that incident in detail in the upcoming section.
Early Childhood Days of Yumi Nu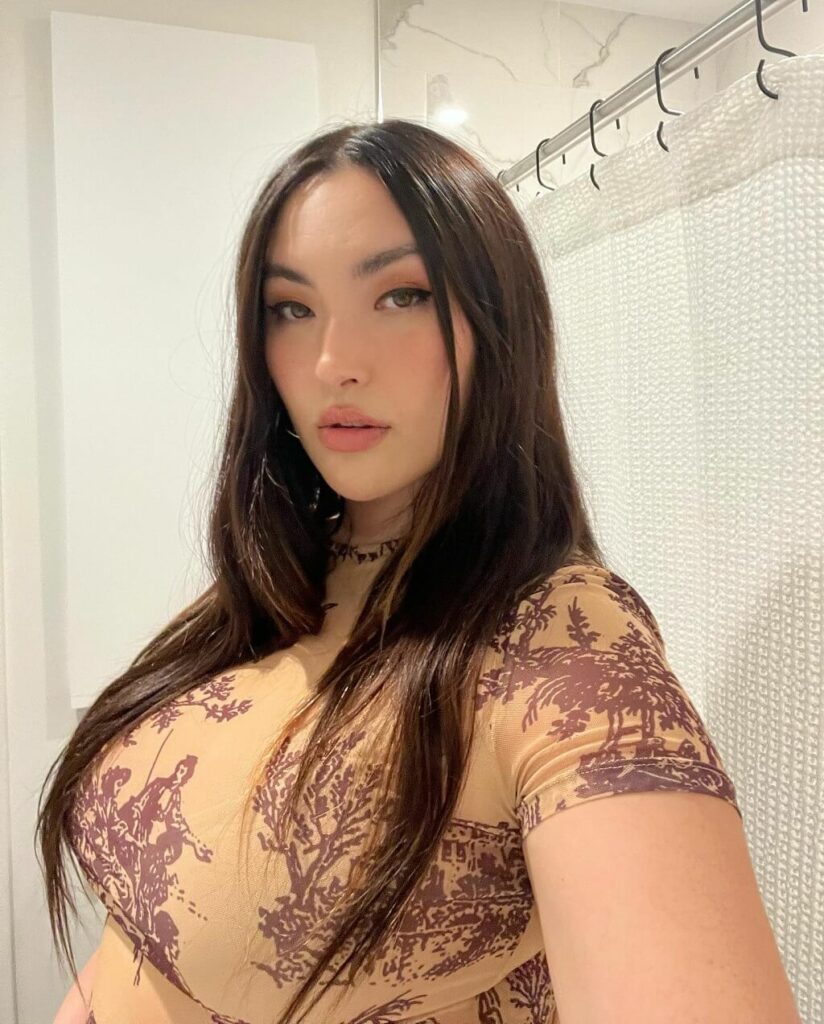 Yumi Nu was born on September 23, 1996; thus, her age is 26. She was born in Englewood, New Jersey, U.S.
Brent Nu, her father, and Kana Grace Nootenboom, her mother, are both of a different descent, her father belongs to Dutch descent and her Mother belongs to Japanese descent.
Yumi's mother is from a rich family, and Yumi's grandfather was Rocky Aoki, the founder of the largest Japanese restaurant chain, "Benihana." They are running their restaurants worldwide, but they started in the USA.
She is from a well-to-do family, where her uncles are great actors (Devon Aoki) and musicians (Steve Aoki).
Grace used to be a model, which helped her learn more about the modeling industry.
And Grace has done numerous photo shoots for Yumi since she was a child.
Yumi has a younger sister. Nu's younger sister, Natalie Nootenboom, is also a model.
There is no information about her educational details. Still, in an interview, Yumi shared that her classmates made harsh and prejudiced comments about her being an American during her school days. But she makes every comment a step on her success ladder.
Yumi Nu Professional Life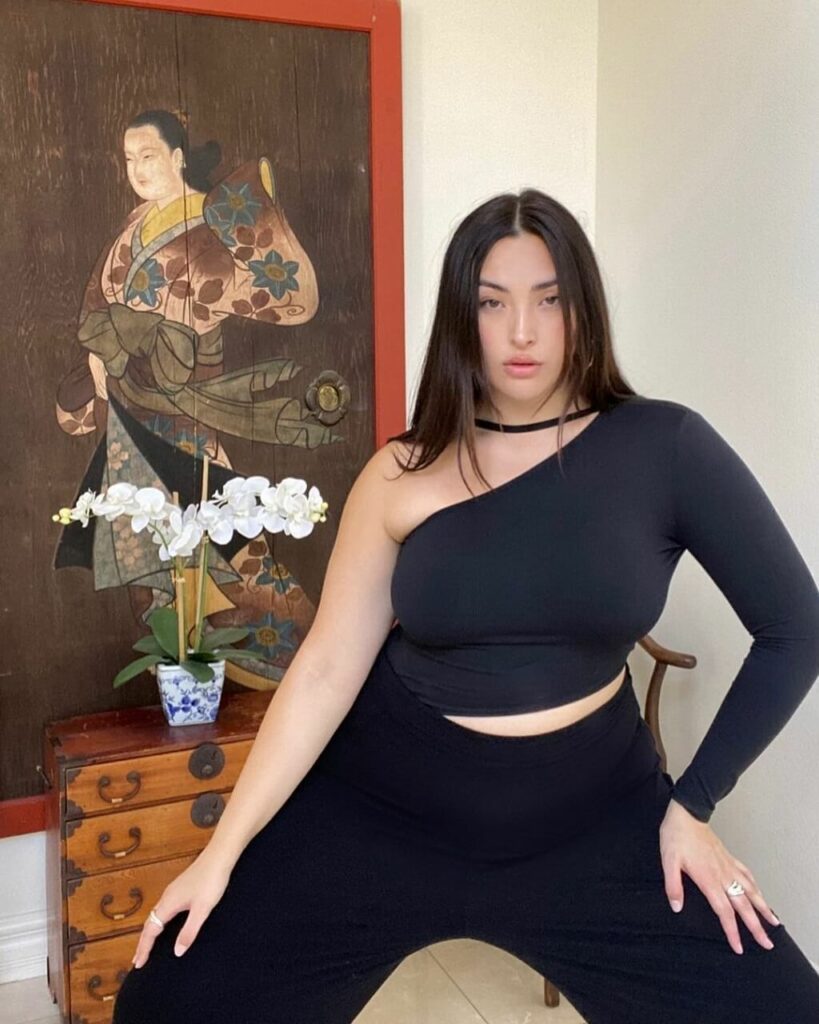 Yumi Nu started her modeling career in 2010, but she was also greatly interested in songwriting and singing. At the age of 12, she began her music-writing process, and in 2016, she released her first extended play.
As her uncle Steve Aoki is a music producer, Yumi signed with her uncle's record label, Dim Mak Records.
But modeling is her main source of income; in the beginning, she was criticized for her body size.
In 2021, Yumi Nu appeared in the Japanese version of the vlog magazine; it was one of her most honorable moments.
Yumi shared in an interview that most Japanese people are so obsessed with being thin and small that they only encourage that type of person, but she was allowed to appear in front of the Japanese people as a plus-size woman, and her talent and hard work made them accept her.
In the meantime, Yumi appeared in the American and British versions of Vogue magazine.
Even it was regarded as an absolute honor by Yumi,
And in 2021, Yumi got the chance to appear in the annual Sports Illustrated magazine.
And in the current year, she got the chance to be the cover model of Sports Illustrated magazine, which was published in July.
Four people were selected for the SI cover magazine, and Yumi shared the opportunity with Ciara, a model, activist Maye Musk, and the global star Kim Kardashian.
In May 2022, Yumi was invited to the White House's celebration of Asian American and Pacific Islander Heritage Month.
She also published her two extended plays, Hajime and Ikiru, in 2022.
Yumi Nu Twitter Controversy
Yumi Nu posted her image of the SI cover magazine issue to her Twitter account, and one Canadian clinical psychologist, Jordan Peterson, has slammed Yumi Nu for posting her cover photo and adding the following caption:
"I'm sorry. "Not pretty." And no amount of authoritarian tolerance is going to change that."
Many people showed up to support Yumi and slam the psychologist; everyone was surprised that how psychologist could body-shame someone.
Then what will happen to the patient who is coming for his treatment?
After a huge controversy, the doctor removed his Twitter account.
Yumi Nu Net Worth
Yumi has a net worth of around $2 million and is financially capable of earning more money.
Because she is a model who is working for the two most popular modeling agencies, The Society Management (New York) and Wilhelmina Models (Los Angeles).
Thus, she became a millionaire of her hard work, but if we calculate her family's net worth, it may exceed many millions because her grandfather is a billionaire.
Also Read: Sway Bentley Rapper Biography
Yumi Nu Physical Measurement
Yumi Nu's height and weight are two of the most frequently asked questions on Google. Because she is a plus-size model, which piques everyone's interest in learning about her BMI.
According to the Yumi Nu IMDb profile, her height is about 5′ 11′′ (1.80 m) or 180 cm, and she weighs around 110 kg or 242 lbs. Yumi's BMI is 34.
She has a beautiful Asian face and a cute smile.
Also Read: Quando Rondo Rapper Biography
Yumi Nu Relationships
Yumi Nu is in a relationship with Dimitri Dinas, who is working at the Muk-Posh company. The couple started dating in the year 2020, and recently she posted her love anniversary post to her boyfriend, Dinas.
And there is no official information on the decision to get married, but if they did so, we would surely update this section.
The end!
Did you wish to share your feedback with us? Make a comment on it
Next Read: Lil Tay Rapper Biography