Zack Herron is a bright Singer-songwriter and a starting member of the band Why Don't We. He released his debut solo single "Timelapse" in January of 2016.
He initially displayed his music on social media handles like YouTube and Instagram.
Before becoming famous he performed in high school talent shows and was the recipient of honors as a member of the choir.
Zack Herron Profile Summary
Name
Zack Herron
Birth Date
27th May 2001
Birth Place
Dallas, east Texas
Age
21 years Old
Height
5 feet 6 inches
Net Worth
$500,00-$800,00
Profession
singer, songwriter
Father
Josh Herron
Mother
Myta
Siblings
Ryan, Reese
Marital Status
Single
Nationality
American
Who is Zack Herron?
Zack Herron is a singer by profession who is well known for his collaboration with famous singing artists.
Also, Zack Herron was selected as one of the youngest members of Septien Entertainment Group's Master Select Program for up-and-coming young artists.
One of his major achievements due to which he went viral with a video of him singing the Shawn Mendes song "Stitches" at school in January 2016; the video generated over 10 million views within one week.
Early Life of Zack Herron
Zack Herron was born on 27th May 2001. He is 21 years of age as of October 2022.
His zodiac sign is Gemini.
Zack Herron was born in Dallas, east Texas, in the United States. He was born and brought up there by his parents who were Christians.
He is also a follower of Christianity.
The names of his parents are Myta and Josh Herron. He has a younger brother named Ryan and a younger sister named Reese.
All their siblings grew up together and seem to be pretty talented.
Zack completed his schooling in a local school in Texas but it is not known whether he has joined college or not.
However his main interest is in singing and he is doing quite well in it.
Zack Herron Career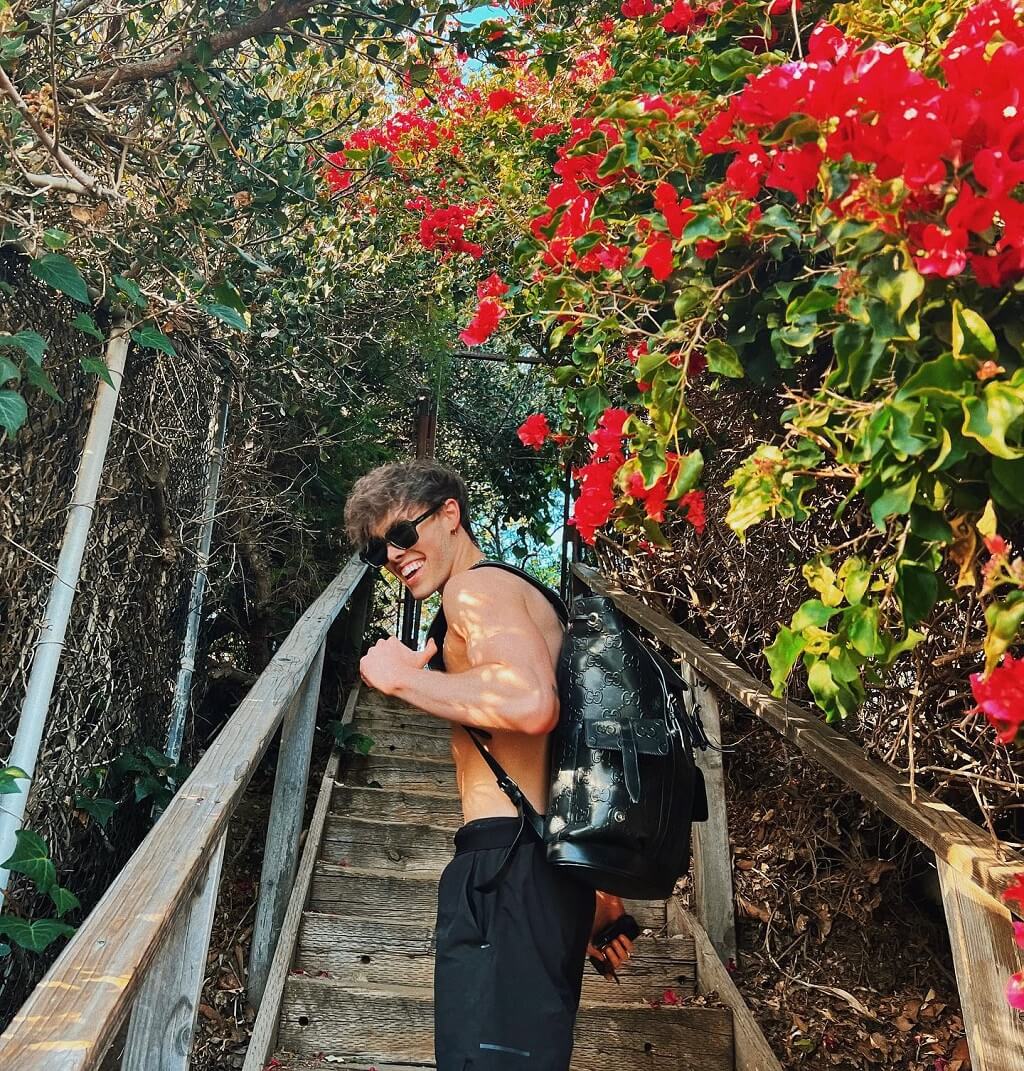 Zack Herron is a singer and
songwriter or better known as a pop singer.
Zach Herron started out by doing cover versions of popular tracks on Instagram and YouTube, in the hope of becoming viral.
It wasn't long before people started taking notice of his performances: the songs were familiar, but the voice was unique and in certain cases, the cover version even seemed better than the original.
A video of Herron singing Shawn Mendes' Stitches was his claim to fame; the video became so popular that within a week it was viewed over 10 million times and shared across social media platforms over 200,000 times.
The consequent wave of interest helped Zach Herron land quite a few gigs and local tours; these gigs and tours gave the performer in him more experience and a diverse base of audience.
In January 2016, Herron released his debut single, Timelapse. His second single, Why, was released in May 2016.
Besides being a singer-songwriter, he is also a guitarist; the instrument was an integral part of his performances in the pre-boy band days, as a solo artist.
It is no wonder that teen girls are charmed by Zach Herron, who is cute as well as handsome.
Zack Herron Personal Life
Zack Herron is currently single. He is not dating anyone as of 2022 October.
He was said to be dating Kay Cook earlier. It is not known how they met but it is speculated that being in the social media industry they somehow collaborated and found each other.
It seems that from an early age Zack was interested in having a love life as his dating history goes way beyond when he was 13 years old
He dated Chloe Garcia when he was just in class eight. However, School relationships are not that strong so they ultimately broke up.
He dated Kay Cook whom he met in the year 2018. After dating for a year they decided to break off as something was missing in their relationship.
Though no one said anything they silently parted ways in the year 2019.
Also Read: Caroline Gregory Biography and Tik Tok Career
Zack Herron Net Worth
Zack Herron's estimated net worth is around $500,00-$800,00. His net worth is anywhere between this range according to sources.
His major sources of income are his social media handles where he is extremely popular and is loved by many people.
Also, his collaborations and voice covers of different artists earn him well enough.
He also has his own band and gives band performances from which he also earns a good deal of money.
Zack lives with his parents and spends a lot of money on his accessories and clothing.
Also Read: Chase Rutherford Biography
Physical Appearance
Zack Herron is an extremely attractive and cute guy who is famous even for his boyish charms.
He has a height of around 5 feet 6 inches or 168 centimetres. His weight is around 59 kilograms or about 130 pounds.
Zack Herron has a slim and lean body type. He has dark brown hair and dark brown eyes.
He has got a lot of female fans due to his look and his wild personality.
So this is all you need to know about the rising star. Thank you for reading the article about Zack Herron. Please feel free to share any of your thoughts and opinions on this article and do comment below.
We would also like to hear from you.
Happy reading to all!
Next Read: Taya Smith Gospel Singer Biography