Who is Zhang Xincheng?
Zhang Xincheng, also known by his English name Steven Zhang, is a Chinese Actor and Singer under EE-Media.
He made his film debut in 2013 with the short film School Bus and his singing debut in 2014 with Be Here For You. He gained so much popularity and honor through these dramas that year.
Zhang is best known for his roles as Lu Yubing in the sports drama Skate into Love and the family drama Go Ahead in which he played the character of HeZiqiu.
Both of these dramas were aired on television in 2020.
Forbes China listed him in their 30 Under 30 list for 2020 which contained 30 influential people under 30 years old who have had a considerable effect in their fields.
He has amassed huge social media followers as well as wealth.
Profile summary
Name: Zhang Xincheng
Birth Date: 24 August 1995
Birth Place: Jingzhou City, Hubei Province, China
Age: 26 years old
Height: 1.8m (5feet 11 inches)
Net worth: $3-$6 Million US dollars
School: Beijing Film Academy, Shanghai Theatre Academy, The Center Academy of Drama, and also Military & Cultural Institute of National Defense University
Profession: Film Actor and Model
Marital status: Unmarried
Nationality: Chinese
Residence: Jingzhou, China
Early Life of Zhang Xincheng
Zhang Xincheng is a famous Chinese actor and singer. He was born on 24 August 1995, in Jingzhou, China. There is no information available about her parents.
He remarkably placed first in the college entrance examination in 2014 for some courses offered by top performing arts colleges in China such as the Central Academy of Dance, Beijing Film Academy, People's Liberation Theater Academy of Arts.
Zhang Xincheng Career
As a child, Zhang wanted to be a professional dancer and he eventually moved to Beijing in 2008 to attend the Affiliated Secondary School of Beijing Dance Academy.
He started his acting career in 2013 with the short film School Bus, but he gets fame in his first role with the TV drama Shuttle Love Millennium, in 2016.
Meanwhile, he did multiple consecutive projects in the Chinese entertainment industry.
He released two singles in 2014; Be Here for You as the soundtrack of the film The Story of Ho Jinye and Believe Love Still Exists as the soundtrack of the web series Heartbreak Emergency Department.
He went on to star in several short films and in 2015, he was signed onto the entertainment company EE-Media.
In 2016, Zhang featured in his first television drama Shuttle Love Millennium, where he gained attention for his performance.
In 2017, Zhang featured in the critically acclaimed campus web drama My Huckleberry Friends. He won the Best New Actor award at All-Star Carnival for his performance.
In 2018, Zhang heads the cast in the sports drama The Strongest Men of God. In 2019, he was featured in the youth historical drama Young Blood.
In 2020, he heads the cast in the hit sports romance drama Skate into Love, alongside Janice Wu, representing a collegiate ice hockey player.
He then starred in the musical romance, drama Symphony's Romance, adapted from the Japanese manga No dame Cantabile; playing a genius conductor.
He also starred in and helped produce the slice-of-life family drama Go Ahead.
Zhang Xincheng Personal Life
Zhang Xincheng is a handsome and talented Chinese actor, so maybe he is currently dating someone, but officially he did not declare anything related to his relationship or girlfriend.
That's why, currently, we do not have enough information about his girlfriend, but according to our data record, he is currently single and is not dating anyone right now.
His first love was in junior high school. And he wants a girlfriend who is kind-hearted, lively, and should be older than him. Zhang is good at playing guitar and piano.
His English name is Steven and he is fluent in speaking English. He likes his fans to call him Ben Ge.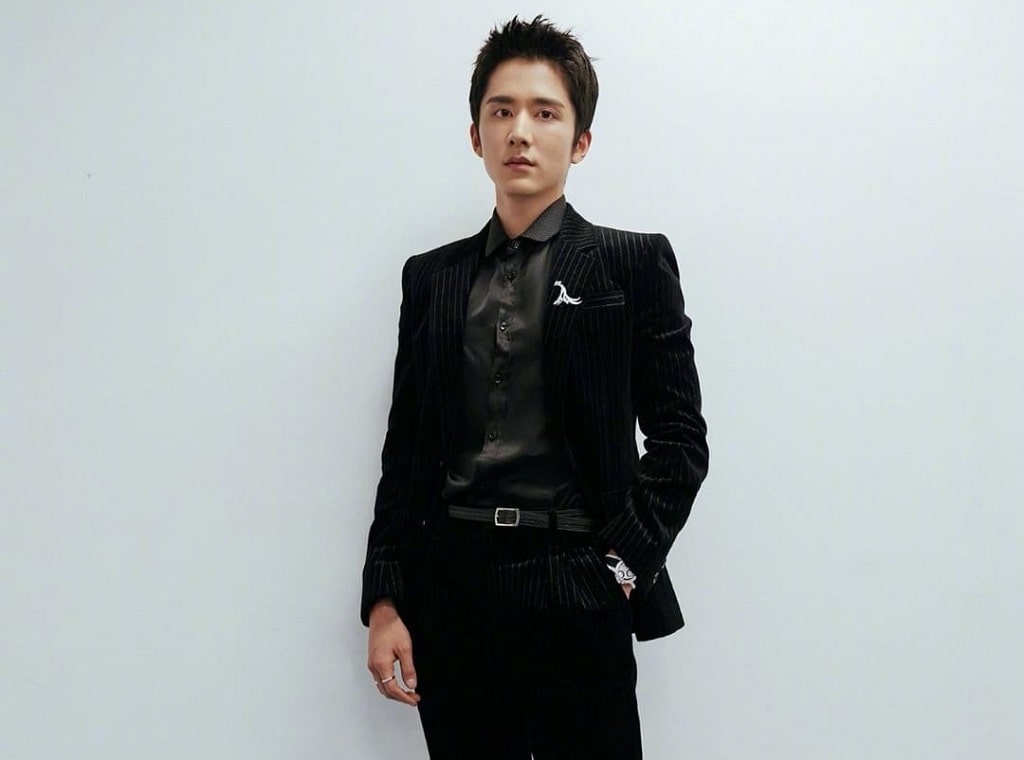 Now let's talk about his likes and dislikes, Zhang's favorite dish is shredded pork with chilly peppers and spicy diced chicken with peanuts. He loves to eat stinky tofu, durian.
He doesn't like fish because he feels fishy, but he can accept salmon in sushi. He likes to eat spicy and sweet food. He likes blueberries and cherries.
He likes cold drinks more than hot drinks.
Zhang doesn't like to communicate online and prefers to talk with people face to face. He prefers to stay home than go out.
When he's not happy he just needs to eat, listen to music, he needs to do something relaxing. He likes science fiction, art documentaries, and zombie movies. He can cook but rarely does.
He sleeps very late at night.
Zhang Xincheng Net worth
Actor Zhang Xincheng has an estimated current net worth of around $3-6 Million US Dollars. This amount is calculated and not revealed by him.
His primary source of income is being a professional actor from the both Chinese television and film entertainment industry.
Zhang Xincheng is one of the popular and strong-growing actors in China who is active in the entertainment industry since 2013 that's why currently he upholding a good net worth in 2021 and also his current net worth is growing pointedly in future years.
Social Media Appearance
Zhang Xincheng is a very famous celebrity and holds thousands of followers behind him. He is mainly active on Instagram. His social media stats are following:
Instagram — More than 61.4 thousand followers
YouTube – More than 850 subscribers
At all, he is immensely popular across the world.
And this is enough to represent his fame across various countries. I hope you enjoyed reading the life story of Zhang Xincheng. We would like to hear your feedback and opinions regarding his story.
Next Read: The biography of model Chase Mattson that you should need to see.